Marketing to Gen Z has never been easy.
Today in the fractured media landscape even more so. But it doesn't have to be.
Year13's YouthSense research has found that teenagers and young twenty-somethings are watching less TV, listening to less radio and hardly reading newspapers or magazines. Most of all they want brands to be creative and innovative in the ways they reach them online.
But between Facebook, Instagram, YouTube, Snapchat, Twitter, Spotify, websites and the other corners of the internet young people inhabit, where do you begin advertising and marketing your brand?
YouthSense's report What Gen Z Actually Do Online – Social & Digital Media Trends 2019 has the answers.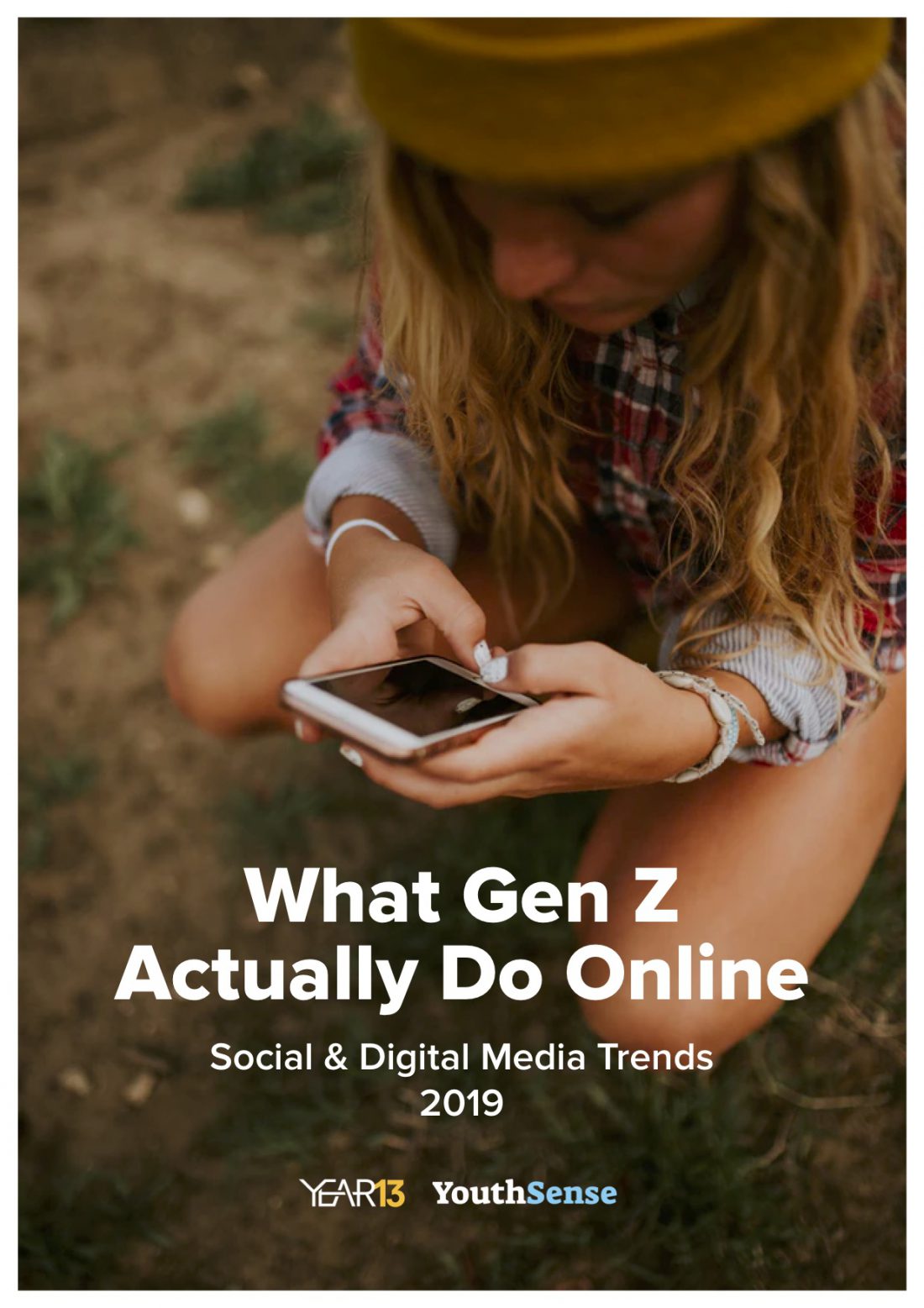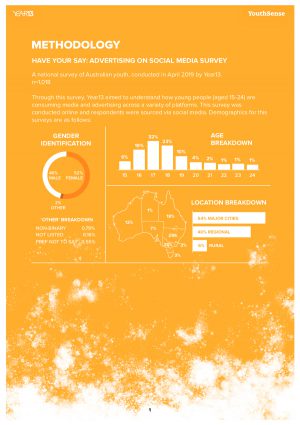 Our survey from April this year of over 1000 respondents aged 15 to 24 from across Australia has revealed how brands can best grab the horns of online media to break through the noise and market to Gen Z. Instagram stories, social media influencers, YouTube creators, branded content and strategically-placed ads are all part of the way brands should be catching the attention of youth.
Inside the report in-depth breakdowns of the time young people spend with both traditional and online media show where the rapidly changing media landscape is heading.
Key insights include young people's:
Favourite music streaming service
Favourite video streaming service
Favourite social media app
Favourite chat app
Favourite way to relax online
Favourite place to receive advertising online
Favourite online marketing techniques
Favourite and most trusted online service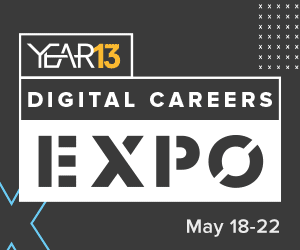 This shift in media consumption means delivering the right message, at the right time, with the right tone that resonates to this 'goldfish' audience is more critical than ever. Reaching them in the places they are populating online with genuine purpose feeds a value exchange creating high dwell time and frequency, while minimising wastage for brands. This is the golden egg of communicating and building trust with this fast-moving fickle audience.
Instead of the opinions of marketing industry professionals about how to reach and build trust with young people, we've gone directly to them. Ahead are the statistically backed insights and opinions of young people about how brands should use online media to its full potential to get inside their heads and stay there.
Download the report to find out more.