Two Australian radio shock jocks ruled the Sydney airwaves in the late 1990s.
John Laws and Alan Jones had hundreds of thousands of listeners tuning in to their daily 2UE talkback shows' as they thundered into the microphone about the issues of the hour. With their influence they were famous for going after big business and politicians to defend the interests of battlers.
Banks driving farmers off their land? Governments not looking after pensioners? Airlines conspiring to raise prices and ripoff customers? Casinos ruining the lives of punters? Send in Laws and Jones.
"You tell 'em Alan!" with a bang of the steering wheel was heard from many a car.
They could influence people in power. They were top-tier influencers. Their word meant something. They weren't shills or corporate stooges. Their opinions couldn't be bought. If they backed something publicly it was because they believed in it. Most importantly, they were upfront if it was an endorsement.
Cash for comment affair
But this veneer came crashing down in 1999. The cash for comment affair saw Laws and Jones caught out accepting millions of dollars for their favourable, or lack of critical, words about major airlines, banks, telcos, cable TV providers, developers and casinos.
These views were presented to seem like their general on-air musings and not a paid plug. While they had their own endorsement deals, these ones were done under the table leaving listeners in the dark. Laws, who had been critical of casinos, all of a sudden went quiet on the subject.
In the media world this sort of cash for comment is unethical. It can see your reputation trashed. Jones and Laws both found this out. They breached the commercial radio code of practice.
But in the social media world with youth marketing cash for comment is all the rage. It is what Instagram influencers are doing everyday in their feeds. Cash for posts.
 

 

 

View this post on Instagram

 
The difference from the cash for comment affair is that generally an Instagram influencer's audience knows they're being paid or given freebies for their endorsement. It goes with the territory.
The radio presenters' on the other hand didn't disclose this. To wriggle their way out of trouble they said that despite trading in news they weren't actually, technically, journalists, so they had no journalistic integrity to live up to. They were entertainers they claimed. Thus the two kings of radio had no duty to disclose the rivers of money flowing into their bank accounts.
The scandal touched on a key issue in media – trust.
We want to trust the people we follow in the media. We want to believe their word. We want to trust that they're not a shill for big business and vested interests. We want to have faith that they won't promote something or ignore something else, when they otherwise wouldn't, all for the almighty dollar. And if they're getting paid by a company then just be upfront about it. This applies to radio presenters as much as it does to Instagram influencers today.
How to use Instagram influencers
 

 

 

View this post on Instagram

 
With youth marketing young people are no different in this want of trust. Year13's YouthSense research surveying over 1000 15 to 24-year-olds found what brands can do to make young people trust them more online. They threw their support behind brands who went against traditional forms of advertising and put their products into the hands of Instagram influencers instead.
In our survey 48% of respondents said an Instagram influencer had convinced them to buy something. When broken down by gender 53% of females had made a purchase because of an Instagram influencer compared to 43% of males.
They're part of a host of exclusive YouthSense findings looking into youth marketing and young people's media and advertising consumption available in our new report What Gen Z Actually Do Online – Social & Digital Media Trends 2019.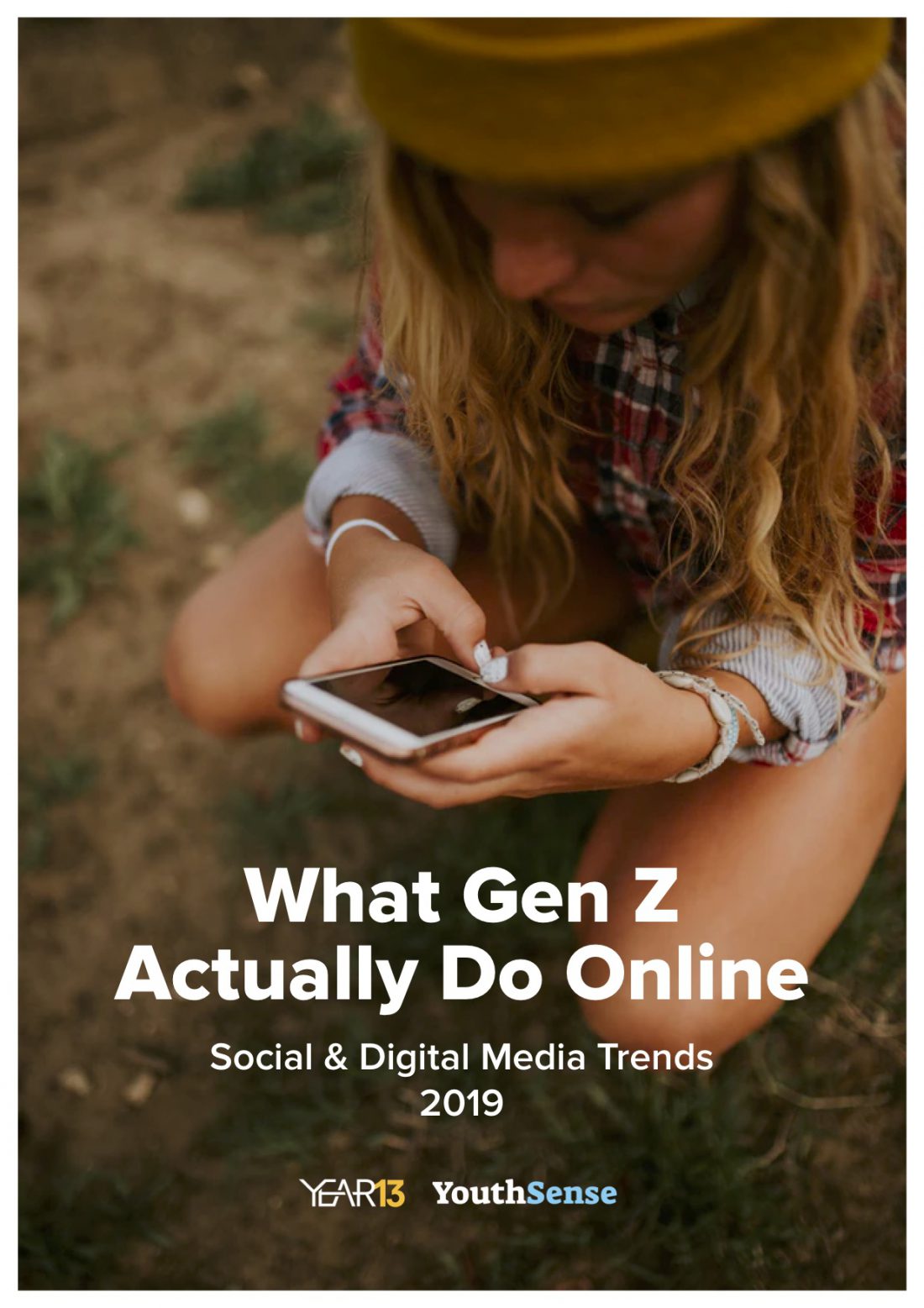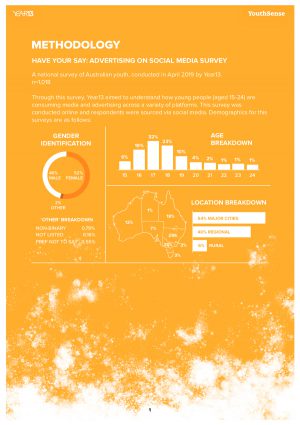 Trust they told us was central to an Instagram influencer's effectiveness. A brand leveraging an influencer's trust with their audience is the key to successful influencer youth marketing.
Food, fitness, fashion, make up, travel, lifestyle, parenting, entertainment and photography are all areas where Instagram influencers do their stuff. Check out this link for a full list of Aussie Instagram influencers who are killing it at the moment.
A fledgling beauty and cosmetics entrepreneur recently told SmartCompany how Instagram influencer marketing took him from a $20,000 investment to $12 million in sales in just one year. With his market of mainly 18-24-year-olds he now uses an influencer each day to market his company Happy Skin Co.
So, how should you use Instagram influencers?
An 18-year-old from Victoria told us she thought brands that work with Instagram influencers have a better chance of getting her attention and trust.
"If someone I followed on my socials started posting about a certain brand and gave them positive reviews I would be more likely to look into their products," she said.
"Brands that have sponsored posts all over socials and websites look tacky and won't earn my trust, it needs to be from a somewhat validated source."
 

 

 

View this post on Instagram

 
A 20-year-old from Victoria said any Instagram influencer couldn't just be flogging any product.
"Get endorsements from influencers who actually like and use the brand," she said.
An 18-year-old from NSW told us it was obvious to her when an Instagram influencer didn't.
"Sometimes I actually love when my favourite influencers on YouTube or Instagram promote brands and products because I trust their opinion and I learn about products and companies I've never heard of before," she said.
---
Checkout more stories about Gen Z's media habits:
Grab yourself a free copy of our Gen Z insights reports
---
"Although I can tell which influencers are genuine and love the product/company and when others are not and they are just in it for the money."
A 19-year-old from NSW said if an Instagram influencer was given license to talk about a product in whatever way they see fit then she would be much more likely to buy it.
"Because the thing is I don't trust big brands, there is not enough of a personal interaction," she said.
 

 

 

View this post on Instagram

 
"However I do trust influencers, because I have followed them for years and I feel like I know them. The influencers I like tend to do research on a brand before they work with them, especially when it comes to things like cruelty free and sustainable products.
"So I know that they would never try to sell me something that isn't ethical or worth buying. I think overall what I want to see from brands is an acknowledgement of the fact that I am a real person, not just a mindless, consumerism-driven zombie."
A 17-year-old from Western Australia said he wanted brands to make advertising more meaningful by using well-known Instagram influencers.
"Most people don't care for ads unless endorsed by someone they trust or know well, so using more widely known names to endorse products will grab people's attention more," he said.
But remember, transparency. An 18-year-old from New South Wales said if Instagram influencers and companies were clear about their partnerships she was even more likely to look into what they were selling.
"Otherwise when I catch onto a not-so-subtle advertisement I usually just end up doing an internal eye-roll and scrolling/clicking to the next post anyway," she said.
"TLDR; Transparency and honesty (if possible) please!"
Keep it real
 

 

 

View this post on Instagram

 
Before Instagram media figures like Jones and Laws were the influencers of their day. They just didn't go about it the right way. They broke the trust of their audience by not revealing they were on these big companies' payrolls.
Today Instagram influencers have brought these sorts of paid personality-driven plugs into the mainstream. No longer just in the hands of the kings of radio and other celebrities, Instagram influencers now come from all walks of life. They use their influence with their fanbase to market brands in a way which seems personal and relatable. For Gen Z who are tired of traditional media and its ads these Instagram influencers have become a potent weapon in youth marketing.
But as revealed by YouthSense's survey respondents' it's vital that brands find genuine Instagram influencer partnerships. It's important that influencers aren't just in it for the money. They should have a genuine love of the products or services they're marketing. They have to have a logical connection to the Instagram influencer's interests, tone and audience or the promotion will feel contrived.
 

 

 

View this post on Instagram

 
In order for the sponsorship to seem genuine Instagram influencers should be able to easily incorporate what they're promoting into their everyday life. So don't have a model and high-end influencer famous for her dieting and wellness advertise chocolate, as has happened.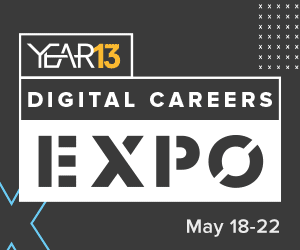 To add authenticity, our respondents suggested that brands enter into long-term partnerships with Instagram influencers instead of one-off promotions. This would increase the chance for brand consideration and developing an organic affinity over time. In doing so, brands have an opportunity to prove that they see customers as people, not just dollar signs.
It's clear that just paying a famous face to smile and read from a script won't cut it anymore. It's more important than ever with Instagram influencer youth marketing to keep it real with young people. Otherwise they're just gonna scroll on by.
Grab a free copy of our What Gen Z Actually Do Online report for more unique data and insights about Gen Z.