Humanity has achieved some pretty amazing things.
We've climbed Everest. We've put a man on the moon. We've put a robot on Mars. We've built towers into the heavens. We've turned grains and fruits into liquid courage. We've taken a photo of a black hole. We've put the world of information in our pockets. Yet still nothing quite beats what Instagram has managed to achieve.
While those other things are impressive, none is arguably more difficult than making people actually not hate advertising. You see, Gen Z like most sane, rational beings hate ads being blasted at them between the songs and videos they're trying to enjoy. That's not to say they don't work through brute force repetition, but it is to say there is a better way. This better way, in case the headline hadn't already given it away, is Instagram.
With our research finding 95% of Aussie teens and twenty-somethings regularly use Insta, their eyes are there more than any other social network. More than Facebook, more than Snapchat, more than YouTube, more than Twitter. It is the king of where Gen Z spend their time online.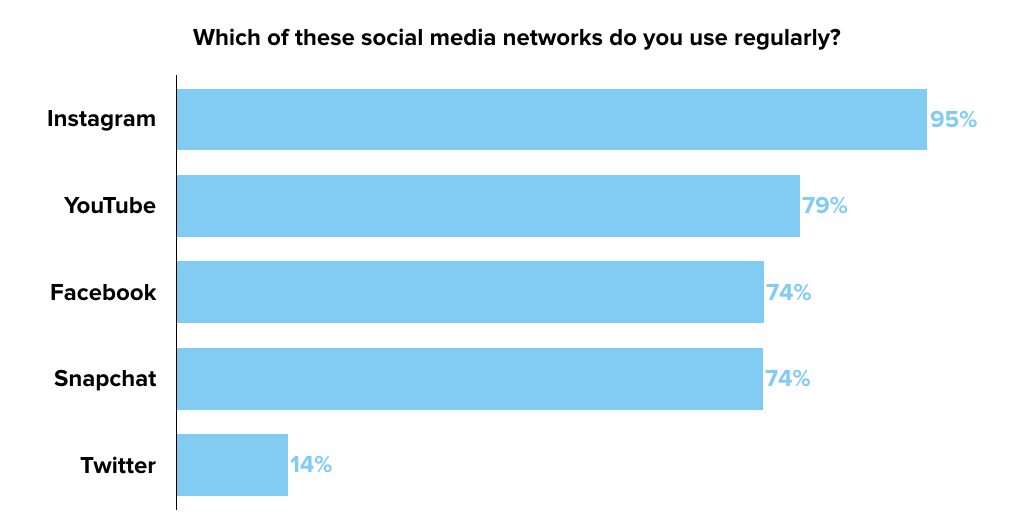 But if that's where they're spending most of their time then surely ads there are an absolute pain? Well, apparently not. Reason being Instagram has managed to serve up ads in a way that young people actually don't hate. And not being hated is really important when you want to get your message across to someone.
Year13's YouthSense research surveying over 1000 15 to 24-year-olds has found 45% of Gen Zs like seeing ads on Instagram. With practically one in two young Aussies liking, yes, actually liking ads on Insta, it's clear the app has done something pretty special.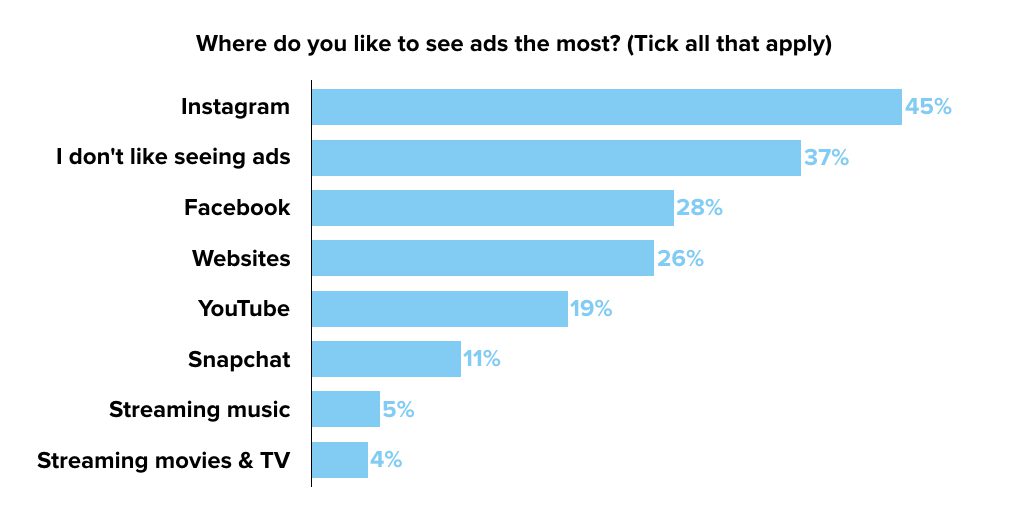 Incredibly, the figure is higher than the 37% of respondents who said they don't like seeing ads. And as you can see from the graph above it's also well out in front of its stablemate Facebook (28%) and competitors like Snapchat (11%), Spotify (5%) and YouTube (19%).
Gen Z have told us loud and clear that they hate ads interrupting their music and videos. It's a message we can't stress enough for businesses working out where to throw their advertising spend. 61% said they hate streaming music ads while 24% said they don't like them. As well 42% said they hate video streaming ads with another 33% saying they don't like them. In comparison, just 22% said they hate social media ads and 24% said they don't like them.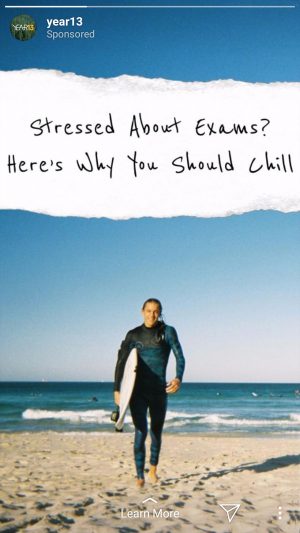 A 24-year-old from Victoria responding to our survey summed up why this was the case.
"Instagram and Facebook are the best way to advertise I think personally," she said.
"I think that a lot of people find advertising when they listen to music or watch a movie annoying so if I had a brand I wouldn't use this as an advertising channel."
They're part of a host of exclusive YouthSense findings into Gen Z's media consumption habits across both traditional and online media which can be found inside our report What Gen Z Actually Do Online – Social & Digital Media Trends 2019.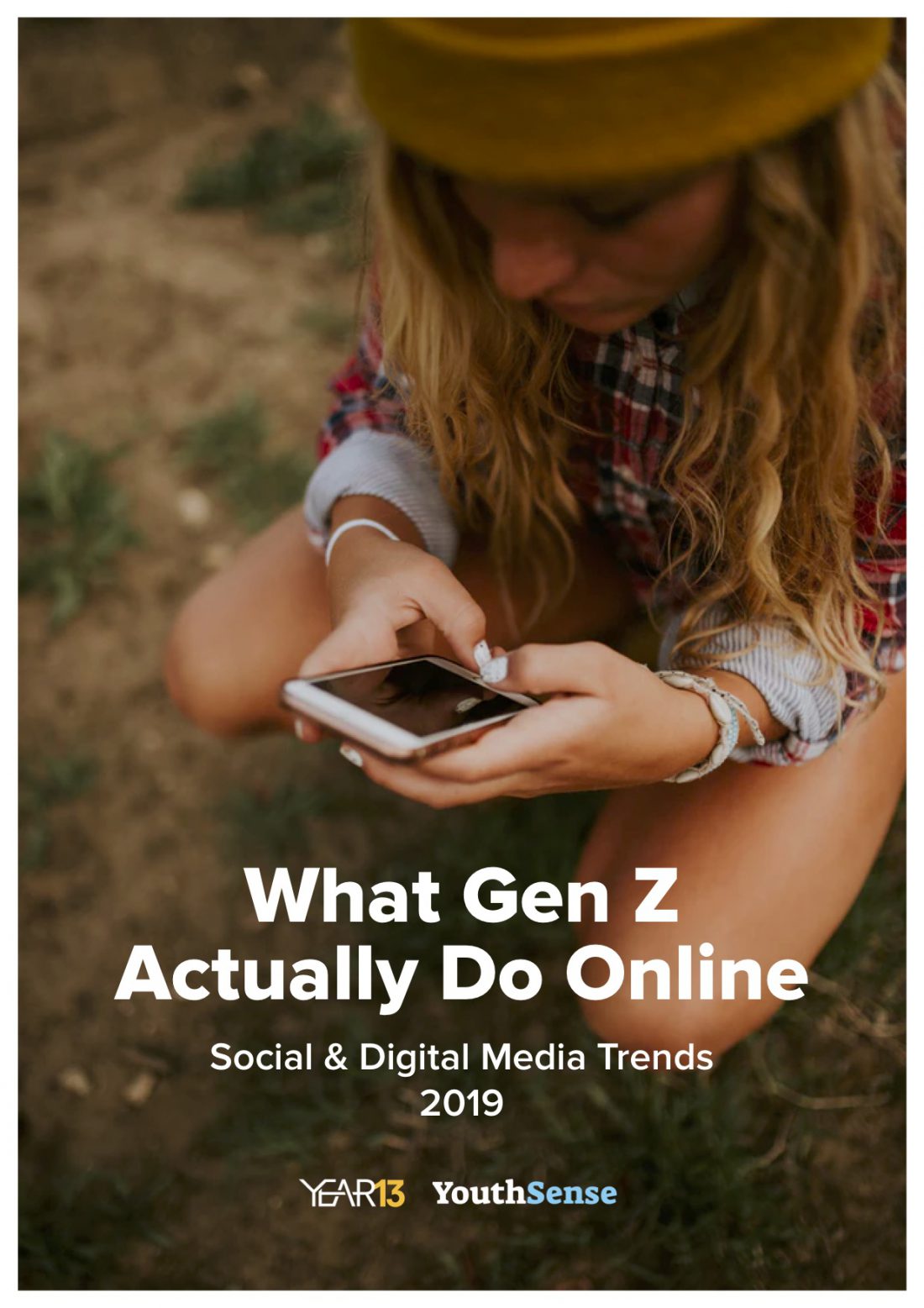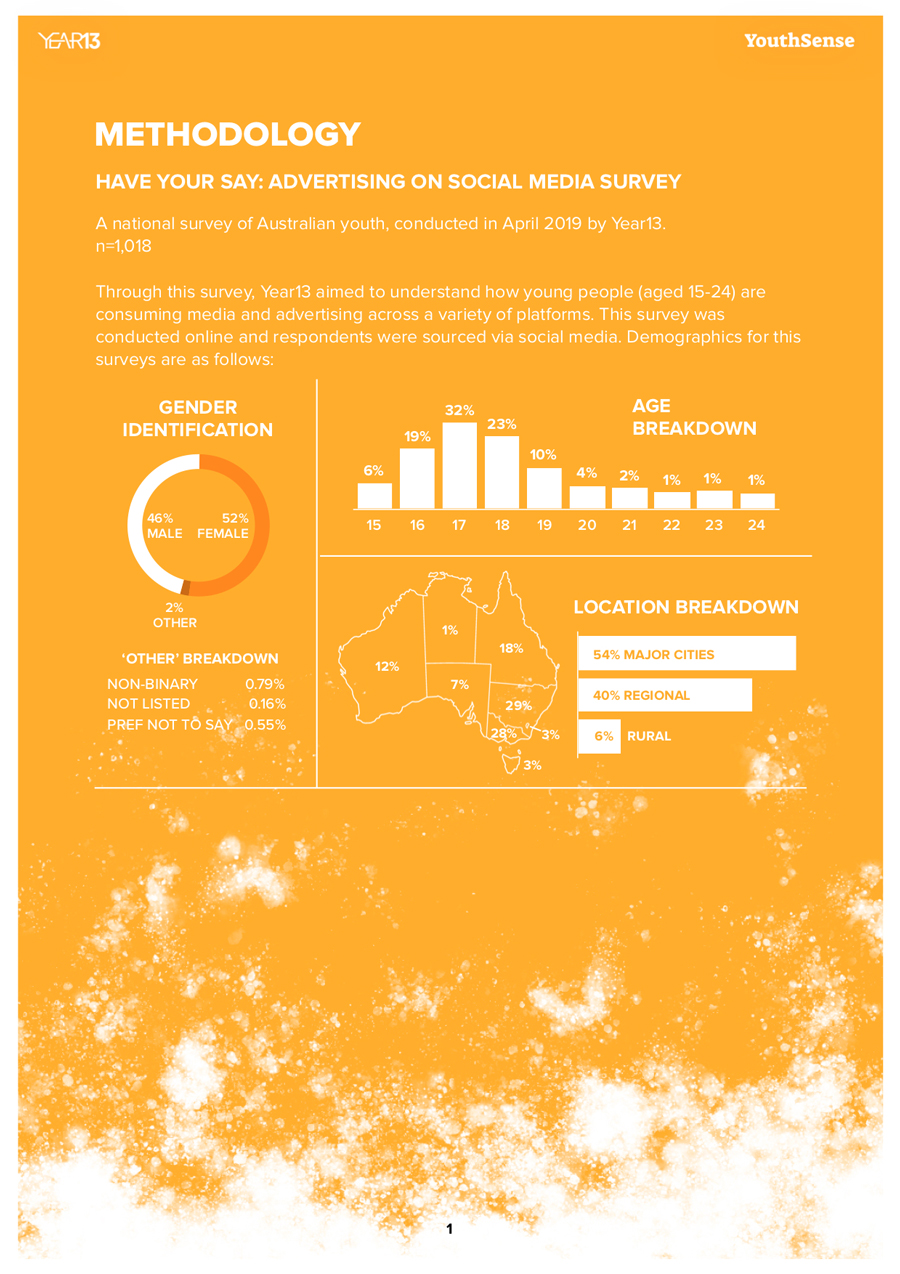 Why Gen Z like Instagram ads
Instagram is by far Gen Z's favourite social media app. After having Gen Z explain in their own words how to best use Instagram influencers and best use Youtube influencers, here we'll share their thoughts on how Instagram actually managed to make ads something which don't make you want to tear your hair out.
Instagram ads come in two main forms – sponsored posts, which you scroll by in your feed, and sponsored stories, which appear between the short, ephemeral video clips called stories, of the people you follow.
And just in case you didn't believe us the first time we said it, a 24-year-old from NSW threw another hat in the ring for not using streaming ads.
"I think streaming with ads is a big disturbance, it doesn't make me want to buy anything if I'm being disrupted," he said.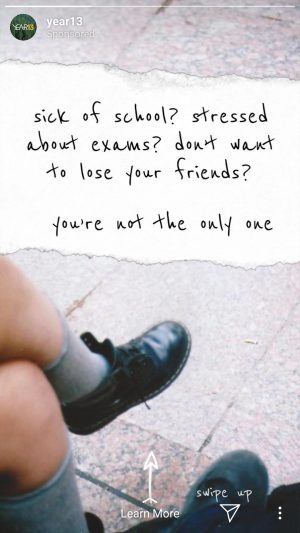 An 18-year-old from NSW backed up these thoughts.
"No one's going to care (about an ad's message) if the ads are in the way of things people are trying to do, like watching YouTube videos," he said.
"I reckon the sponsored ads on Instagram are good though."
As an 18-year-old from Western Australia revealed a big part of what makes Instagram ads popular is that they're targeted.
"Instagram ads are good because they're tailored to your interests and aren't in your face either," she said.
"I can live with sponsored ads on Instagram because I can swipe past it if it doesn't relate to me. That's the idea, it's a quick glance of what it's selling."
---
Checkout more stories about Gen Z's media habits:
Grab yourself a free copy of our Gen Z insights reports
---
Being able to see people's comments on Instagram ads a 17-year-old from NSW said was one of its benefits.
"I prefer Instagram advertisement as it is more related to content I'm interested in and I can see real feedback or be able to tell if reviews are from bots," she said.
"I feel that is most effective for me personally."
A 22-year-old from NSW said a big strength of Instagram is that brands can interact with their audience instead of just interrupting them.
"Interact with their fan base rather than advertise, it shows a greater sense of disconnect to a follower/consumer when you just see an ad/'new' product," he said.
"Consumers can connect more if they feel they can help, influence and interact with the brand they love e.g. using Instagram's 'Ask me a question' or voting polls. Through these methods consumers develop a greater sense of trust as the separation of brand and consumer is shortened."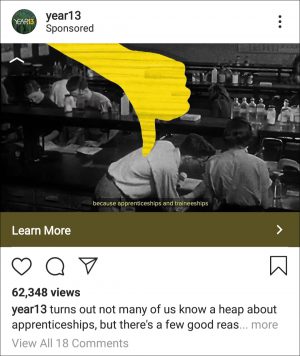 A 23-year-old from NSW said well-made Instagram ads which went into detail about a product made him more likely to pay attention.
"I've found videos which pop up on Instagram that have a focus on the design of the product and go into detail with the way it behaves in relation to areas such as ethics or lifestyle, that I (or the audience) can relate to as some of the more enticing advertisements," he said.
A 17-year-old from Victoria said certain brands advertising worked particularly well with Instagram ads.
"Makeup and clothing brands advertise well on Instagram and Youtube whereby using photos, images and videos is the main form of expression on those social media platforms," she said.
Instagram ad domination
With Gen Z turned off by ads being blasted at them between songs and throughout videos, Instagram ads have hit the sweet spot. The app has pulled off the impossible and found the perfect balance between user content and sponsored posts presented in a way which doesn't feel invasive.
Being able to swipe past ads between photos of users mates and favourite sports stars, musicians and celebrities has lessened the interruption factor of advertising. Alongside this being able to stop scrolling on an ad that interests you, read its comments and click into it has upped the interaction factor.
It's had the effect of making ads less of a message you're being bludgeoned with and more something you can actually make use of. It's clear Instagram has hit on a winning formula for one of the hardest things to do – making Gen Z actually not hate advertising.
Grab a free copy of our What Gen Z Actually Do Online report for more unique data and insights about Gen Z.