In this 13 Reasons Why series we explore the different problems Gen Z are dealing with as told to us by them. Through their own words we'll see what leads to young people's mental health problems.
Looking in the mirror and doubting who's staring back at you.
It's a crappy part of growing up.
Doubting whether you'll pass an exam, whether your parents are proud of you, whether your friends like you, whether you're making enough money, whether the negative voices in your head will shut up, and whether your future will turn out okay.
Stress. Anxiety. Depression. For some it all becomes too much. And it could be more widespread than you think.
Through our research surveying over 2000 young Australians aged 15 to 19 we've found 68% have experienced struggles with their mental health.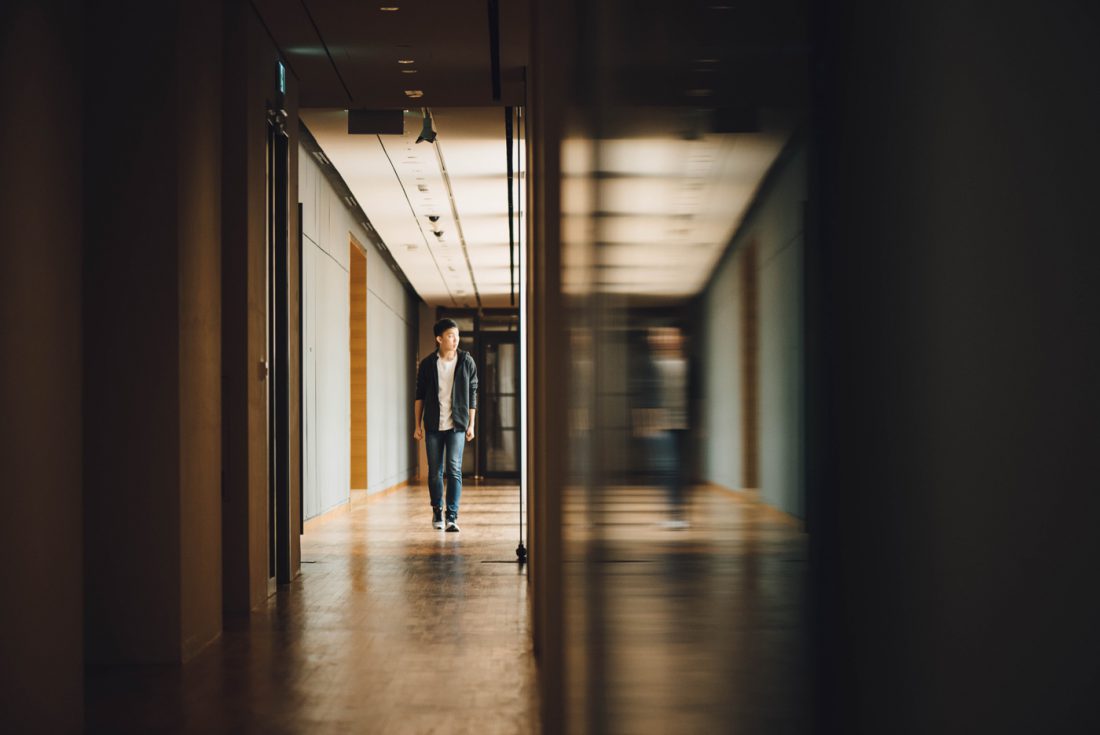 When we asked them what they see as their biggest struggle, 23% said their future, 22% their studies and 13% their mental health. These however rarely live in isolation.
At YouthSense with the trust of our Year13 audience we're in a privileged position where young people tell us things they often don't even reveal to their friends and family. From the issues affecting them today to their concerns for the future, we dive into what's on their mind so our readers can better respond to their needs.
Here we'll take a look at why young people stress about school. And what they do to deal with it.
1. Remembering, not learning
"School causes the most stress in my life. I'm in year 12, it's made to be hard, I understand this. But I believe that the amount of stress put onto year 12's is unhealthy. At this point, I'm no longer learning, I'm just trying to remember things so I can pass the upcoming test. I deal with this stress by calming down, studying, and realising that year 12 is not forever. That there will be other good memories, along with the stressful ones."
17/M/WA
2. Finding motivation
"What causes the most stress in my life, would be seeing other people at school succeeding while I am not – knowing that I could have been succeeding too if I worked harder and stayed motivated."
17/F/NSW
3. Sibling strain
"I believe that the main cause of stress in my life is definitely school and the pressure it puts on me. After having siblings who have completed school to a very high standard, I feel the pressure to perform the same. To cope with the stress and anxiety that comes with school, I make use of music. Music has a huge impact on my life and can most definitely change my outlook on things that aren't going well. Listening to music can completely change my mood and help me knuckle down on my school work and not worry too much."
16/M/SA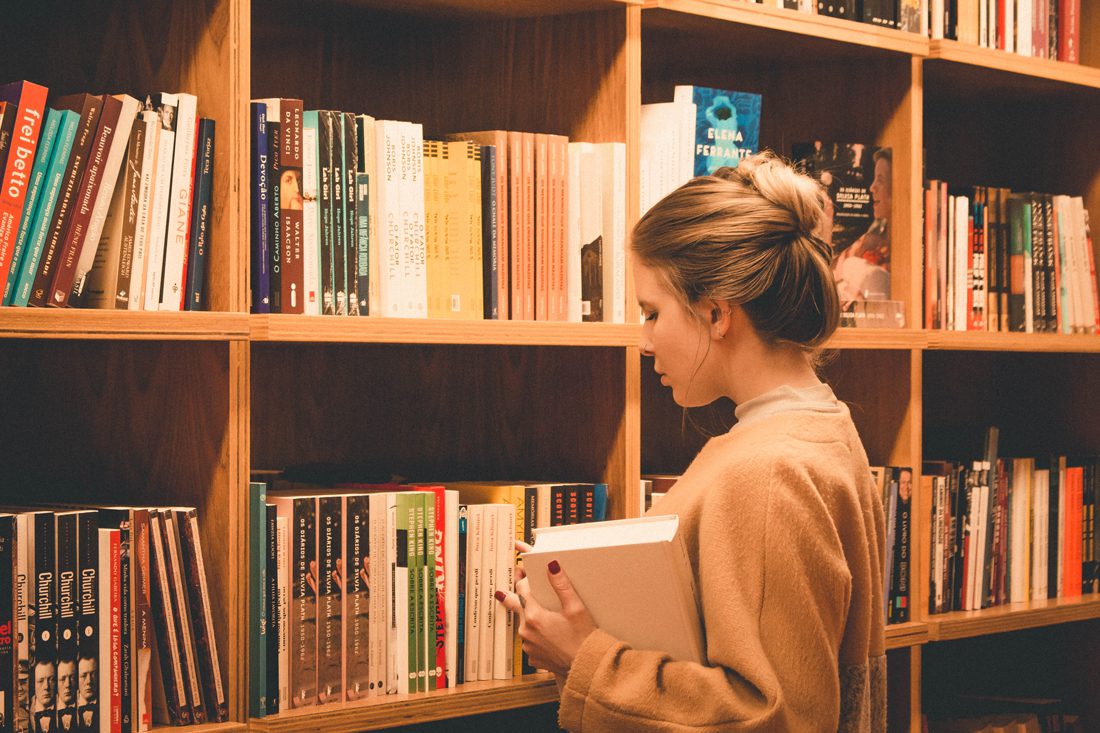 4. Great expectations
"Personally, studying at a selective high school, I feel a lot of pressure when it comes to marks and rankings and academic performance. If I get a 'bad' mark (which could still be in the A range) I stress out and have a bad few weeks about it. Similarly, we're always comparing marks and each other, which isn't the best learning environment. To deal with it, you just have to move on, and fix up your mistakes. Destress on weekends and recharge for the week ahead."
17/F/NSW
5. Teacher pressure
"Teachers and other staff at my school make it out that your OP is the most important thing, this stresses me out as it puts a lot of pressure on me during exams and assignments. However, I deal with this by taking a deep breath, working hard, and not stressing myself out by the result I get. I know I will be happy if I try my best!"
17/F/QLD
6. Care factor
"I get stressed about my own lack of understanding at school, since I used to do really well and now I don't seem to care as much and that stresses me out."
17/M/QLD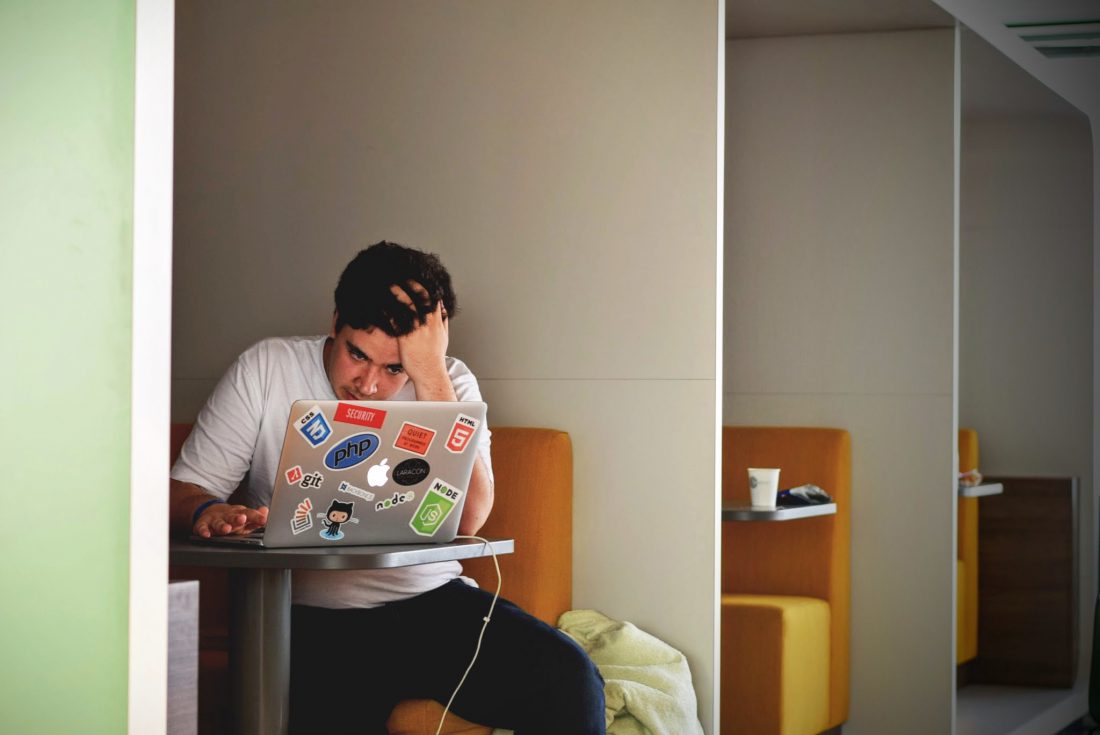 7. Selective stress
"For me one of the most stressful situation in my life is that regarding below average grades in a highly competitive selective school and dealing with the self-esteem blows. For me I always try to think about the bigger picture and that in the future, no one's ever gonna ask me about that one mark in that one test so yeah."
16/F/NSW
---
Checkout more stories in this series:
Grab a free copy of our Gen Z reports for marketers and universities.
---
8. Effort but no reward
"Disappointing school results. I am constantly studying and applying myself to my learning, and not achieving the results I was working towards makes me feel restless and angry. I deal with it by celebrating in the positives, receiving encouragement or reassurance from my peers and family, and working and studying harder to improve. It's important to see what you did well, not just what you didn't do that well, so you still have the confidence and assurance in yourself to be able to achieve great things."
18/M/NSW
9. Negative influences
"The pressure to live up to my extremely high expectations of myself, especially as a teenager in their final year at a very prestigious high school, having battled with OCD, depression and bullying for the past 3 years. Speaking to a psychologist, removing negative people and thoughts from my life, exercising daily intensely, meditation/yoga, healthy eating and trusting in my spirituality that everything happens for a reason and knowing that I am enough are all positive changes that I have made to my life. What's hardest is that I hate following what everyone else does and just want to find the path is best for me, yet am not quite sure what that will be just yet."
17/F/VIC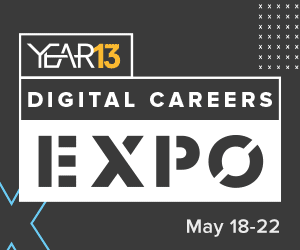 10. Adjusting perfection
"Although I view my drive to learn and achieve in a positive light, I have had to learn how to put less pressure on myself and be less of a perfectionist, as at the beginning of Year 11 I suffered from a period of anxiety at an intensity I hadn't ever before experienced. I had to learn how to balance non-academic outlets – for me, church and the performing arts – with my studies in a way which kept me motivated and maintained my overall sense of well being. A lot of the learning curve also had to do with me challenging my view of school, and learning to accept a more balanced, realistic and healthy outlook. I had to learn that getting perfect marks aren't everything, and to trust in my ability and in the work I put in, and accept that I did everything in my power to achieve the marks I got, whether they were high or low."
17/F/WA
11. Many paths to success
"What causes the most stress in my life is the pressures placed on students by their peers, teachers and parents to enslave themselves at year 12, as if their ATAR score and results are the defining factor of being able to achieve success and have a good life and career. My biggest struggle is having a support system at school which can support me in having a gap year and finding out more information and opportunities related to this! After all, I'm only in year 12 and I have my whole life ahead of me! Uni can wait but the world is calling and I must explore it!"
17/F/VIC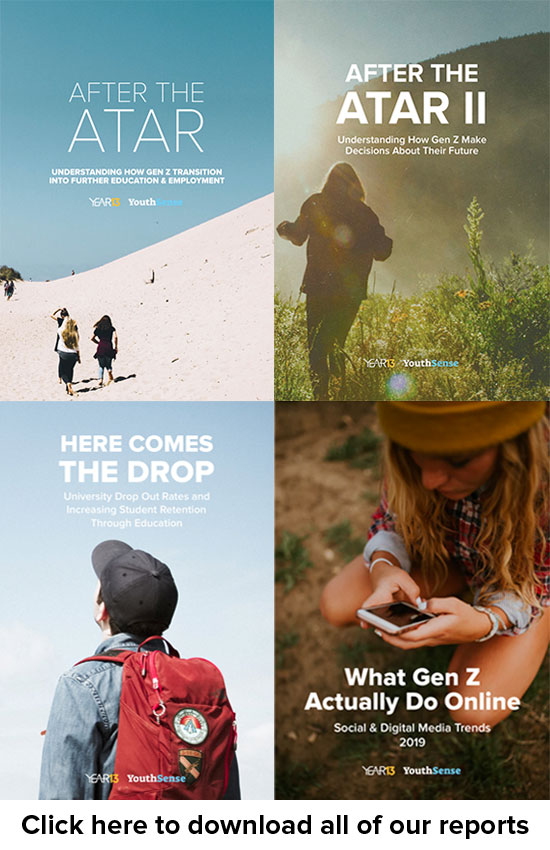 12. Where's the love
"The sheer amount of work a year 12 student has to go through. The fact that I loved school before year 11 and 12 and now I hate it because I'm not learning to learn. I'm learning to fill a form and become a number and to do a test. That is what causes me the most stress."
17/F/NSW
13. Family first
"What is causing me so much stress in life at the moment, is the demand for completed work. As a Year 12 student, I am constantly given assignments and homework that should be completed before they're even handed out. It's too much to handle. I also have to have a part time job so I can care for my family, so that makes it difficult to finish my schooling duties. Additionally, I have to exercise otherwise I get really depressed. All these things make me so tired, and I stress so much about the school work that I need done that I spend my time having anxiety attacks, mental breakdowns and depressive episodes. It's all too much and the Australian schooling system needs to realise this. What I do to help is have an extensive schedule that plans everything out for me on my phone or on paper. It rids the stress of holding that in my brain so I can see it and not think about it instead."
17/F/QLD
Grab your free copy of our After The ATAR III report for more data and unique insights about Gen Z.