The government is hoping a cash splash can lure more young people into apprenticeships.
Amidst a national skills shortage the 2019 Federal budget has set aside over half a billion dollars to resuscitate the VET sector. Its big ticket promise is to train 80,000 new tradies by 2024. $2000 incentives will be paid to apprentices in industries Australia is lacking in like carpentry, plumbing, hairdressing, baking and tiling. $8000 will also be paid to employers per placement, double the $4000 now
"We need to ensure all Australians of all ages have the skills they need for the jobs of today and the jobs of tomorrow," Treasurer Josh Frydenberg said in his budget address.
It's hoped the measures will arrest the decline in apprenticeship numbers. Last year contract completion rates for apprentices and trainees in trades who started training in 2013 decreased to 47.1%. This was down from 48.5% the year before for those who started in 2012 according to the National Centre for Vocational Education Research.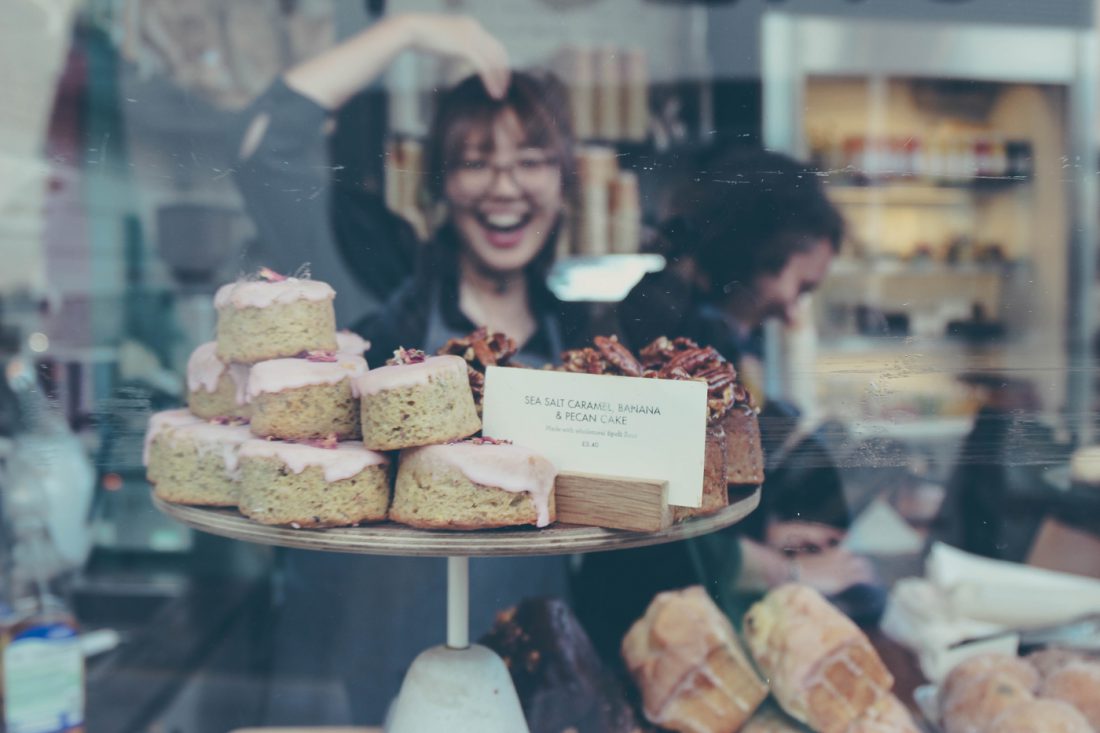 Meanwhile coming up to the election Labor is pledging to do a review of the entire post-school sector. It wants to even out the imbalance between TAFE and universities by injecting $1.73 billion into VET including money for 150,000 apprenticeships.
But while the current government's cash incentives will be good for giving small businesses breathing room to hire new apprentices, Year13's YouthSense research shows a large part of the apprenticeship problem is that young people simply aren't even considering trades or are being turned against them.
A YouthSense survey of over 2000 young Australians aged 15 to 19 found that 74% never considered doing an apprenticeship after school. While $2000 could help attract some school leavers into an apprenticeship, when the number of young people considering them in the first place is already low then more needs to be done in schools to better inform young people about their VET options.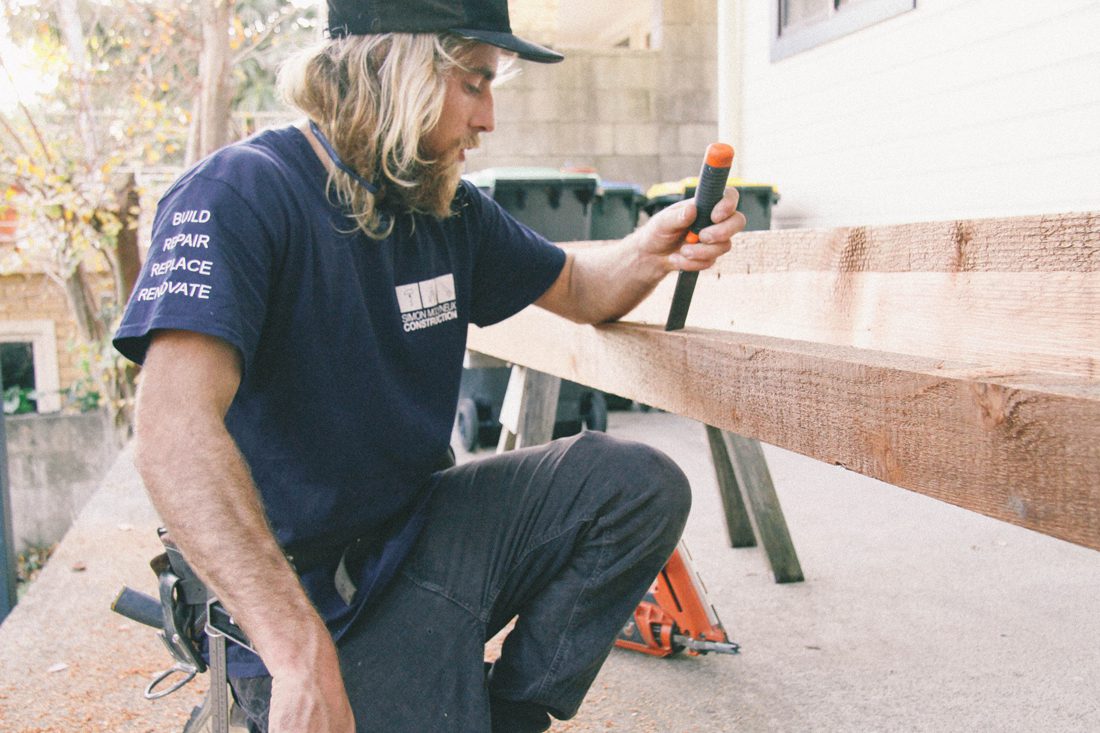 An 18-year-old from South Australia responding to our survey said his school and others didn't give much attention to VET.
"So much emphasis is put on ATAR and university jobs that schools don't put much emphasis on apprenticeships and the merits of it," he said.
We also found that just 27% of respondents said their parents had a well-rounded understanding of apprenticeships compared to 66% for university. When parents are the most trusted source of career advice for young people as per our findings then their influence on directing their children towards or away from trades is significant.
Compounding what happens in the home is how 9% said their schools positioned apprenticeships negatively and discouraged them from pursuing them. Another 29% said their schools didn't talk to them about apprenticeships at all.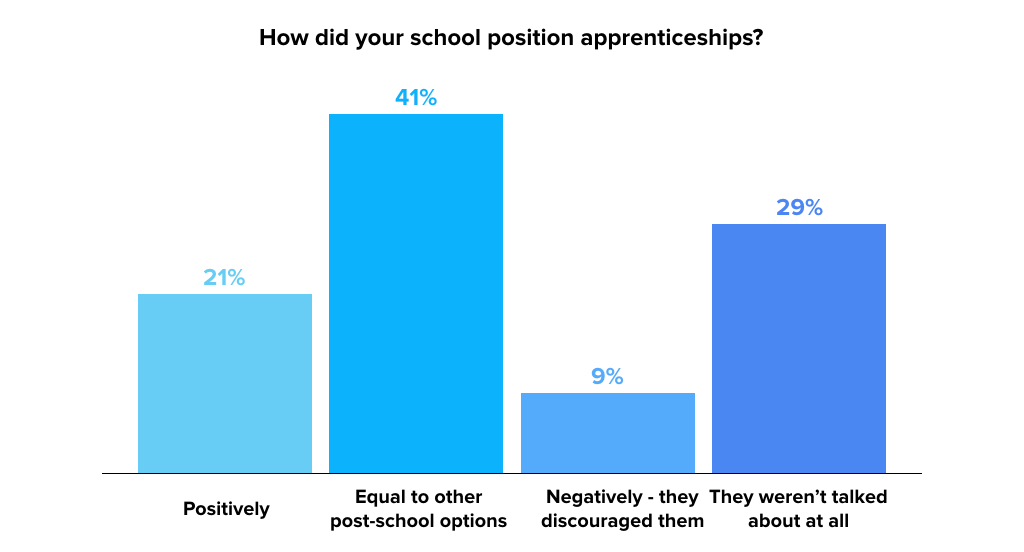 This has undoubtedly fed into the regard young people have for apprenticeships. When we asked them their opinions on the statement 'I see apprenticeships and university degrees as equal', most disagreed.
A 19-year-old from Western Australia responding to our survey said she was given no inkling from her school about the benefits an apprenticeship could bring her future.
"The school community looked down on industry links (school based apprenticeships), however looking back I wish I had selected that route instead of ATAR," she said.
"I could have graduated with a qualification, two years job experience and highly possible an actual career."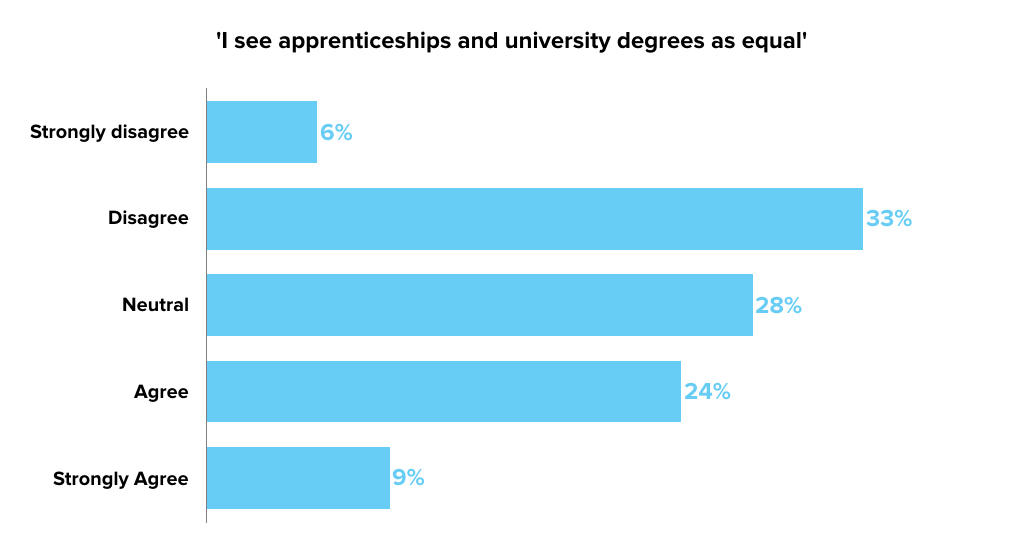 Instead she said that all the pressure was to go to university, even for people who could have gotten into the same industry through TAFE at less cost and in less time.
"So basically the most difficult transition was coming out of this institution that has conditioned you to go down one pathway and one pathway only," she said.
---
Checkout more of our stories:
Grab a free copy of our Gen Z reports for marketers and universities.
---
When asked if school advisors had a good understanding of all post-school options, 10% strongly disagreed and 15% disagreed. A quarter of young people then felt that all the options weren't being put on the table to them by the professionals whose job it is to show them these options.
A 17-year-old from NSW said she planned to start an apprenticeship when she left school despite her school giving her no information about them.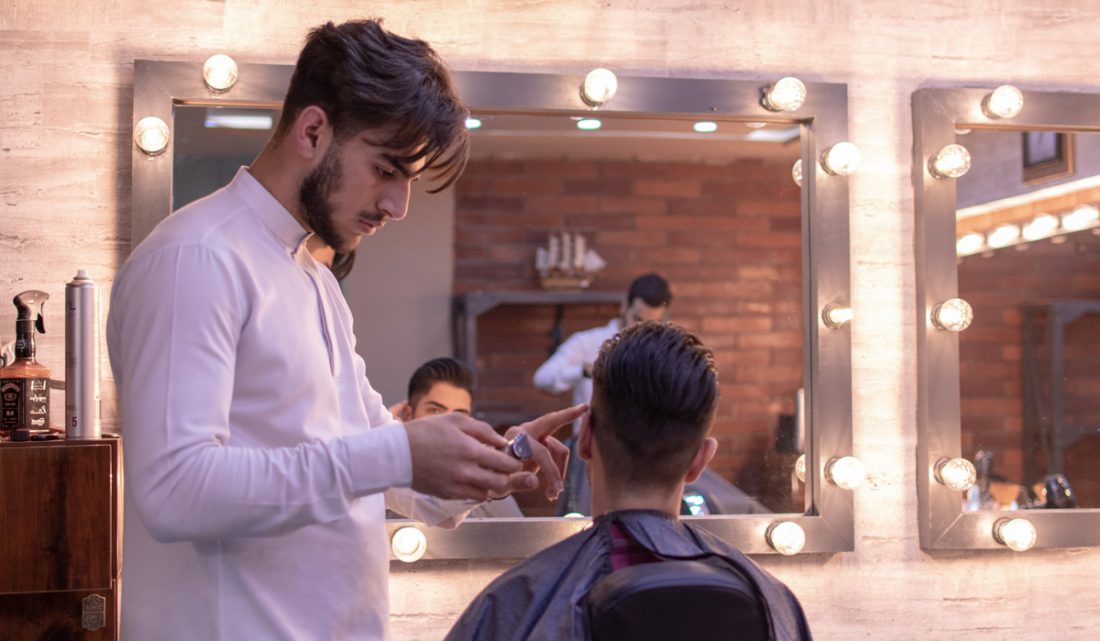 "As I'm a girl with good marks no one thought that physical work would be an option so the boys at least have an idea of what they're doing as it got discussed with them from various teachers," she said.
"I am aiming to complete a TVET course in my profession for HSC but the school is making it extremely difficult and is highly discouraging of them.
"The difficulty in leaving will definitely be starting a step behind because of the school never exploring the option of trades, only university was discussed."
With over a third of schools either not talking about or actively discouraging trades it's little wonder the country is in a skills crisis. With parents also mostly unaware of VET pathways then it's a double whammy keeping the industry down from getting new workers.
Whether the cash set out in this year's budget can turn the tide and bring more young people into apprenticeships is yet to be seen. We believe however more needs to be done in schools and in marketing the sector to the community to really bring a strong pulse back to apprenticeships.
Grab a free copy of our After The ATAR reports for more unique data and insights about Gen Z.