Steve Jobs was a smart guy.
Not just because of the iPhones, iPods, iPads and Macintosh computers that have defined him, but because he knew what was right for him. After his first semester of college in 1972 he dropped out. Dropping out can feel like the end of the world for some, but for Steve it was just the beginning of creating his.
Sitting in physics and philosophy classes at Reed College he was bored. So he left. Instead of slogging away in a vain attempt to please others or delude himself, he embarked on some life-changing exploration of the world and himself.
From Walter Isaacson's Steve Jobs biography: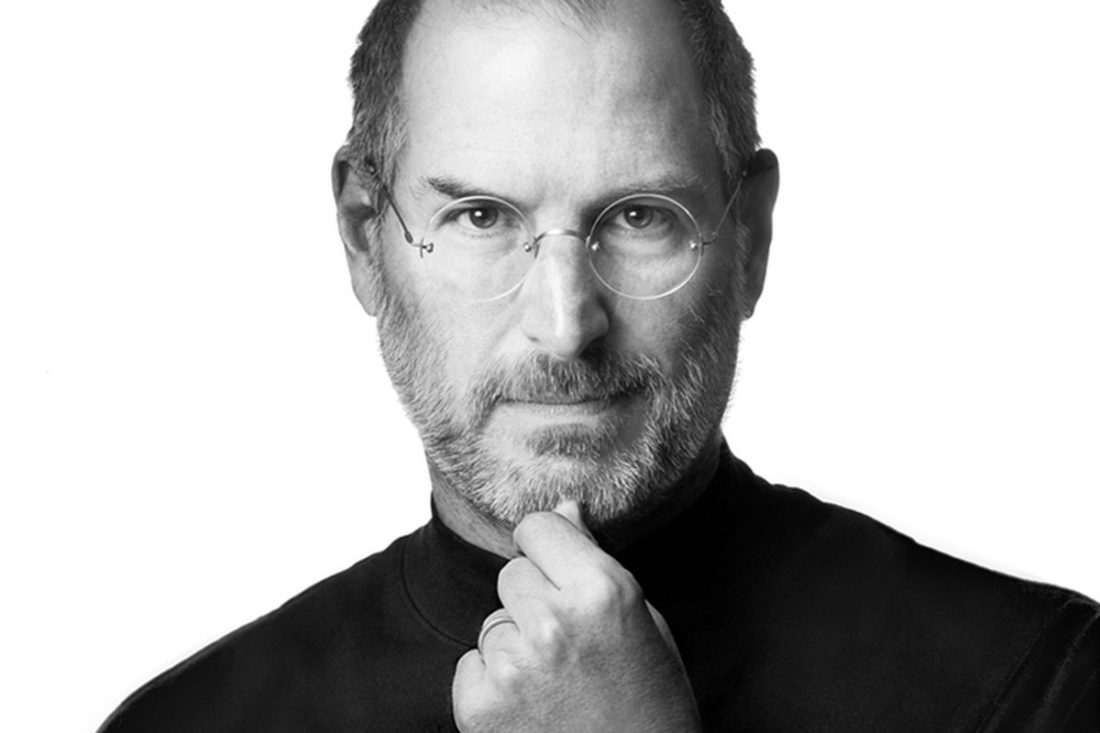 Jobs quickly became bored with college. He liked being at Reed, just not taking the required classes. In fact he was surprised when he found out that, for all of its hippie aura, there were strict course requirements. When Wozniak came to visit, Jobs waved his schedule at him and complained, "They are making me take all these courses." Woz replied, "Yes, that's what they do in college." Jobs refused to go to the classes he was assigned and instead went to the ones he wanted, such as a dance class where he could enjoy both the creativity and the chance to meet girls. " I would never have refused to take the courses you were supposed to, that's a difference in our personality," Wozniak marveled.
Jobs also began to feel guilty, he later said, about spending so much of his parents' money on an education that did not seem worthwhile. "All of my working-class parents' savings were being spent on my college tuition," he recounted in a famous commencement address at Stanford. "I had no idea what I wanted to do with my life and no idea how college was going to help me figure it out. And here I was spending all of the money my parents had saved their entire life. So I decided to drop out and trust that it would all work out okay."
He didn't actually want to leave Reed; he just wanted to quit paying tuition and taking classes that didn't interest him. Remarkably, Reed tolerated that. "He had a very inquiring mind that was enormously attractive," said the dean of students, Jack Dudman. "He refused to accept automatically received truths, and he wanted to examine everything himself." Dudman allowed Jobs to audit classes and stay with friends in the dorms even after he stopped paying tuition.
"The minute I dropped out I could stop taking the required classes that didn't interest me, and begin dropping in on the ones that looked interesting," he said. Among them was a calligraphy class that appealed to him after he saw posters on campus that were beautifully drawn. "I learned about serif and sans serif typefaces, about varying the amount of space between different letter combinations, about what makes great typography great. It was beautiful, historical, artistically subtle in a way that science can't capture, and I found it fascinating."
After that Jobs went and trekked through India for eight months where he dove into hinduism and spirituality. When he came back home Steve Wozniak and him started Apple Computer on April 1, 1976. This same month would have been when he graduated from his four-year degree had he stayed on. It's the sort of symbolism that the lives of legends are made of. The fork in his life diverging in movie-like fashion just as the script of one of the modern world's great lives was starting to be written.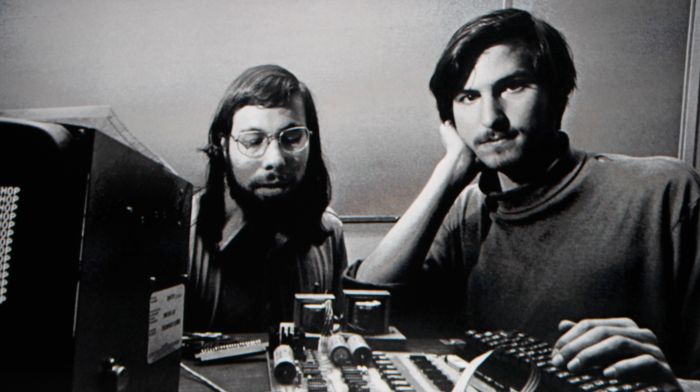 And while every young person isn't going to drop out and become a billionaire tech visionary, Steve Jobs' lesson is simple. Follow your passions.
When we asked our Year13 Gen Z audience what's the most important factor when deciding on their career, the number one most important they told us is a career that matches their passions. It's more important than money, flexibility, work culture and the opportunity to travel. While the latter are all important and desirable in their own ways, they're meaningless without the first.
---
Checkout more of our stories:
Grab a free copy of our Gen Z reports for marketers and universities.
---
Despite this, students uncertain about their futures regularly end up in university even though they might be better suited to something else. This is because university today, just as it was in the 70s when Steve Jobs was a teenager, is widely perceived by young people, parents and schools as the default path to success.
In Australia 20% of first-year university students drop out from their degrees each year. While there are many reasons for students dropping out, it is clear that for some it is due to the fact that they are pursuing an area of study they are not passionate about and so are likely not suited to. While it might sound bad on paper, these dropouts have probably just made one of the best decisions of their life because they're one step closer to finding what it is they should be doing with their life.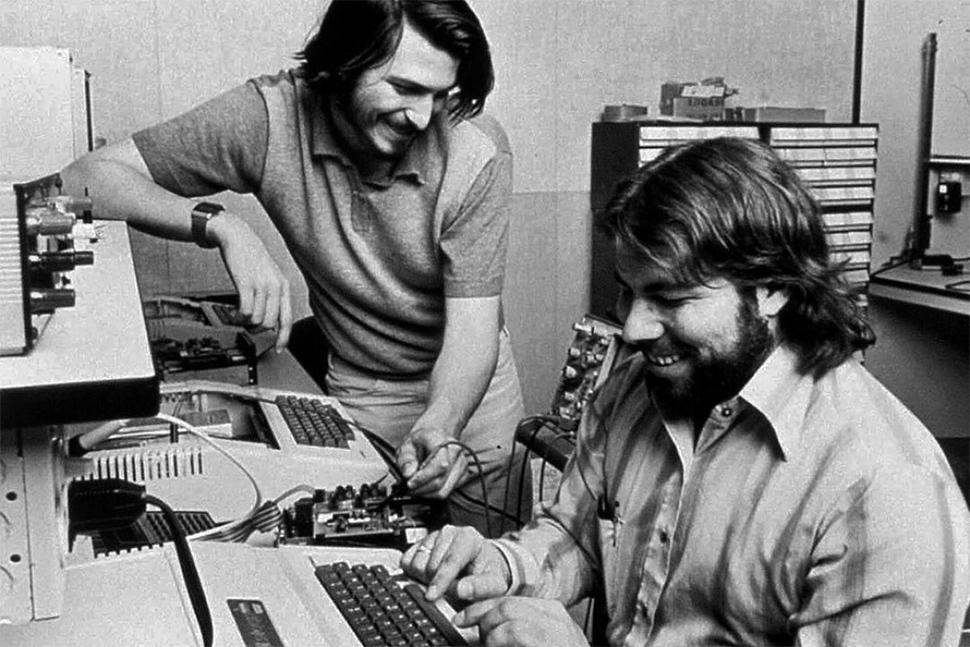 As Steve Jobs said in that Stanford speech of dropping out, "it was pretty scary at the time, but looking back it was one of the best decisions I ever made."
He went on to say: "Of course, it was impossible to connect the dots looking forward when I was in college. But it was very, very clear looking backwards 10 years later.
"Again, you can't connect the dots looking forward; you can only connect them looking backwards. So you have to trust that the dots will somehow connect in your future. You have to trust in something — your gut, destiny, life, karma, whatever. Because believing the dots will connect down the road will give you the confidence to follow your heart even when it leads you off the well-worn path and that will make all the difference."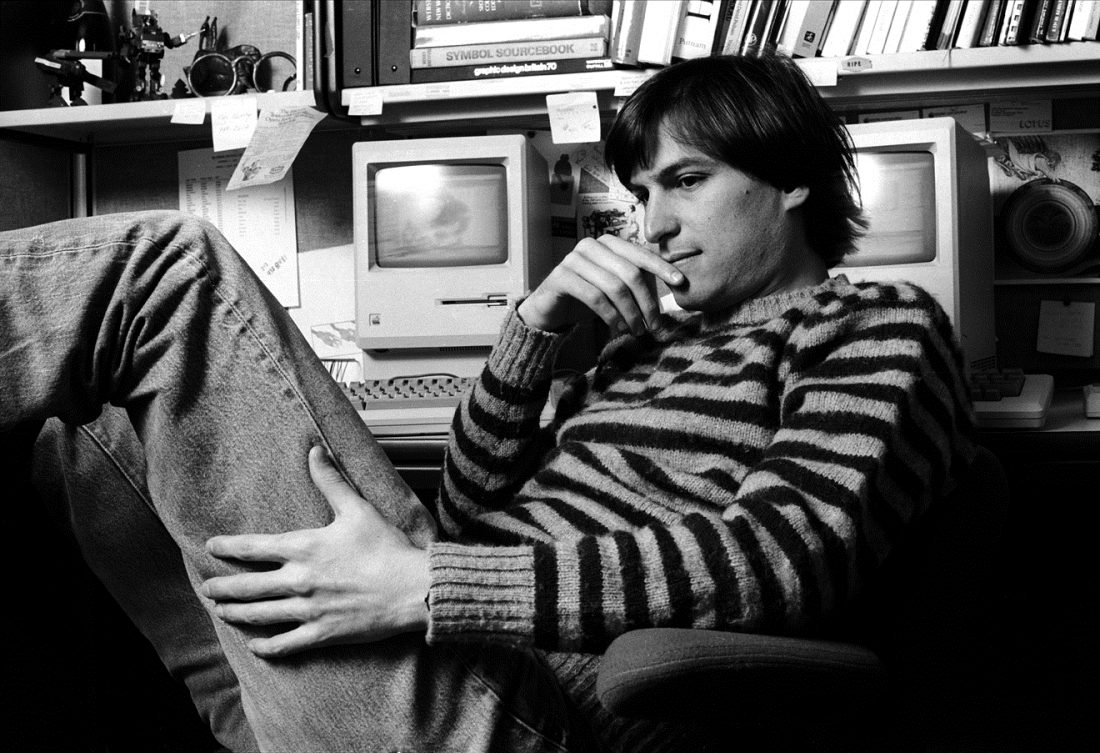 Jobs then told another story just as profound as the first.
"My second story is about love and loss. I was lucky — I found what I loved to do early in life. Woz and I started Apple in my parents' garage when I was 20. We worked hard, and in 10 years Apple had grown from just the two of us in a garage into a $2 billion company with over 4,000 employees. We had just released our finest creation — the Macintosh — a year earlier, and I had just turned 30. And then I got fired. How can you get fired from a company you started?
"Well, as Apple grew we hired someone who I thought was very talented to run the company with me, and for the first year or so things went well. But then our visions of the future began to diverge and eventually we had a falling out. When we did, our Board of Directors sided with him. So at 30 I was out. And very publicly out. What had been the focus of my entire adult life was gone, and it was devastating.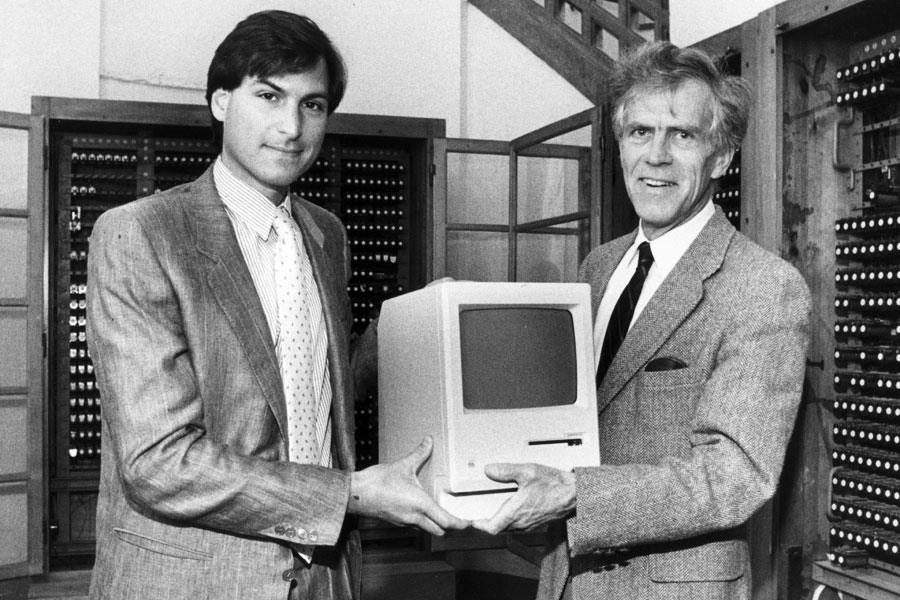 "I really didn't know what to do for a few months. I felt that I had let the previous generation of entrepreneurs down — that I had dropped the baton as it was being passed to me. I met with David Packard and Bob Noyce and tried to apologise for screwing up so badly. I was a very public failure, and I even thought about running away from the valley. But something slowly began to dawn on me — I still loved what I did. The turn of events at Apple had not changed that one bit. I had been rejected, but I was still in love. And so I decided to start over.
"I didn't see it then, but it turned out that getting fired from Apple was the best thing that could have ever happened to me. The heaviness of being successful was replaced by the lightness of being a beginner again, less sure about everything. It freed me to enter one of the most creative periods of my life.
"During the next five years, I started a company named NeXT, another company named Pixar, and fell in love with an amazing woman who would become my wife. Pixar went on to create the world's first computer animated feature film, Toy Story, and is now the most successful animation studio in the world. In a remarkable turn of events, Apple bought NeXT, I returned to Apple, and the technology we developed at NeXT is at the heart of Apple's current renaissance. And Laurene and I have a wonderful family together.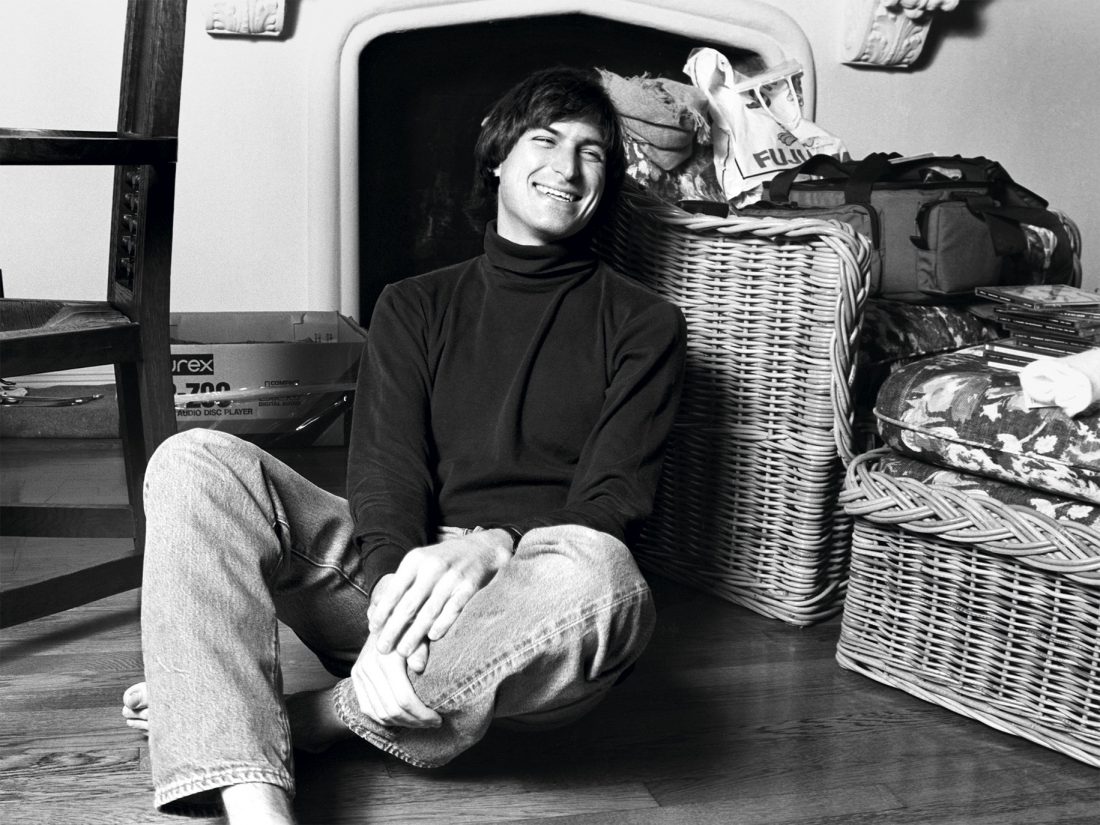 "I'm pretty sure none of this would have happened if I hadn't been fired from Apple. It was awful tasting medicine, but I guess the patient needed it. Sometimes life hits you in the head with a brick. Don't lose faith. I'm convinced that the only thing that kept me going was that I loved what I did. You've got to find what you love. And that is as true for your work as it is for your lovers.
"Your work is going to fill a large part of your life, and the only way to be truly satisfied is to do what you believe is great work. And the only way to do great work is to love what you do. If you haven't found it yet, keep looking. Don't settle. As with all matters of the heart, you'll know when you find it. And, like any great relationship, it just gets better and better as the years roll on. So keep looking until you find it. Don't settle."
At the risk of simply copying Steve Jobs entire speech out in full, here I'll leave you with one last snippet of his wisdom which every Gen Z should read.
"Your time is limited, so don't waste it living someone else's life. Don't be trapped by dogma — which is living with the results of other people's thinking. Don't let the noise of others opinions drown out your own inner voice. And most important, have the courage to follow your heart and intuition. They somehow already know what you truly want to become. Everything else is secondary."
Grab your free copy of our After The ATAR III report for more data and unique insights about Gen Z.