Gen Z really are a guinea pig generation.
Just as the first of them were about to become teenagers, Steve Jobs got on a stage in San Francisco, California and changed the world. On January 9, 2007 clad in his black turtleneck the Apple co-founder launched the iPhone.
The following year shipping crates stuffed full of them hit Australian shores and high school would never be the same again. Gen Z students all of a sudden had a computer in their pockets all the time – the ultimate tool and the ultimate distraction.
In comparison, all Gen Y had a few years earlier on their phones was SMS and snake and sorry excuses for cameras. It was like going from the Stone Age to the Space Age overnight. But this great leap forward came with a cost – instead of us controlling our phones, our phones started controlling us.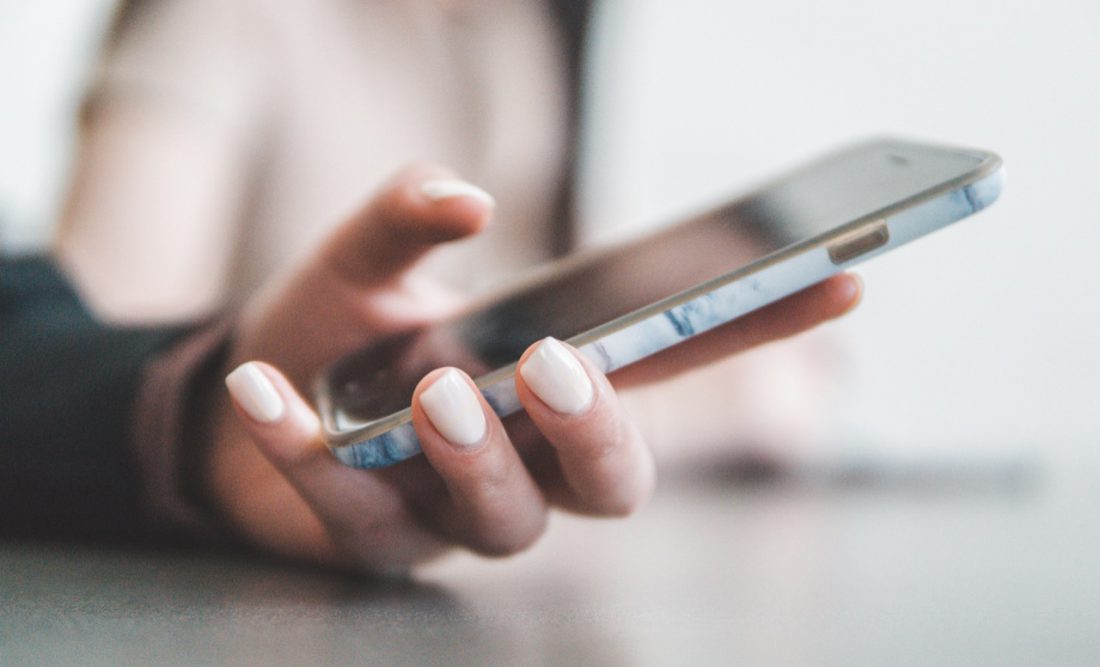 Since then over the past decade the smart phone experiment has bubbled and boiled in schools across the country. At its ugliest it's led to around-the-clock cyber bullying. At its best it's helped connect young people to a world of information in an instant. In between it's been a mix of Insta-envy, Snapchat puppy dog selfies, group chat banter and YouTube procrastination.
So being the first generation to go through high school with smart phones all around them, Gen Z know better than anyone the positives and negatives they can bring to the classroom and the playground. And far from being overwhelmingly against a school phone ban, half of Australian Gen Zs believe it is a good move.
Year13's YouthSense research surveying over 1200 Australians aged 15 to 24 has found 48% think having mobile phones locked away in school hours, like is being enacted in Victoria, would make school a more positive place. Fifty per cent of females are in support of the move compared to 46% of males. Support is strongest in rural areas at 52%, compared to 49% in major cities and 47% in regional towns.
The older Gen Zs get the more likely they are to support a school phone ban. Support, however, is strong across the board as seen in the graph below.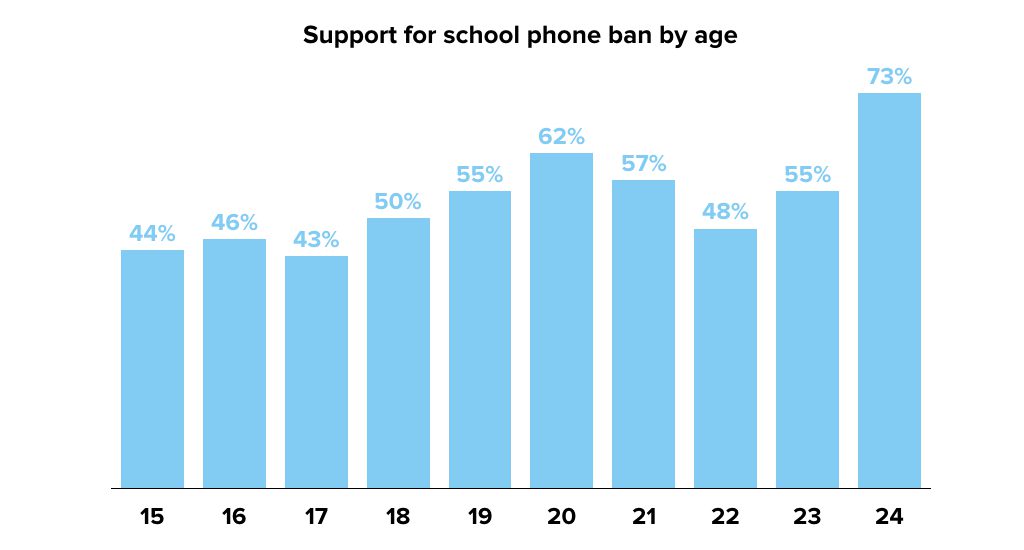 Our research has found that 96% of Australian Gen Zs use social media everyday. Thirty nine per cent use it for one to two hours a day while 42% use it for over three hours everyday. As well, 43% of high school students use their mobile phones for more than half an hour in school each day. Just 11% of students said they do not use their phone in school.
A 17-year-old from NSW responding to our survey summed up the conflicting social media situation for many young people today.
"Social media can be a huge distraction and negative thing or it can be a great thing to help in all ways," he said.
Outside of school 69% of Gen Zs told us they check their phone first thing in the morning and last thing before they go to sleep. When we asked them if they felt they spent too much time on social media, two thirds agreed.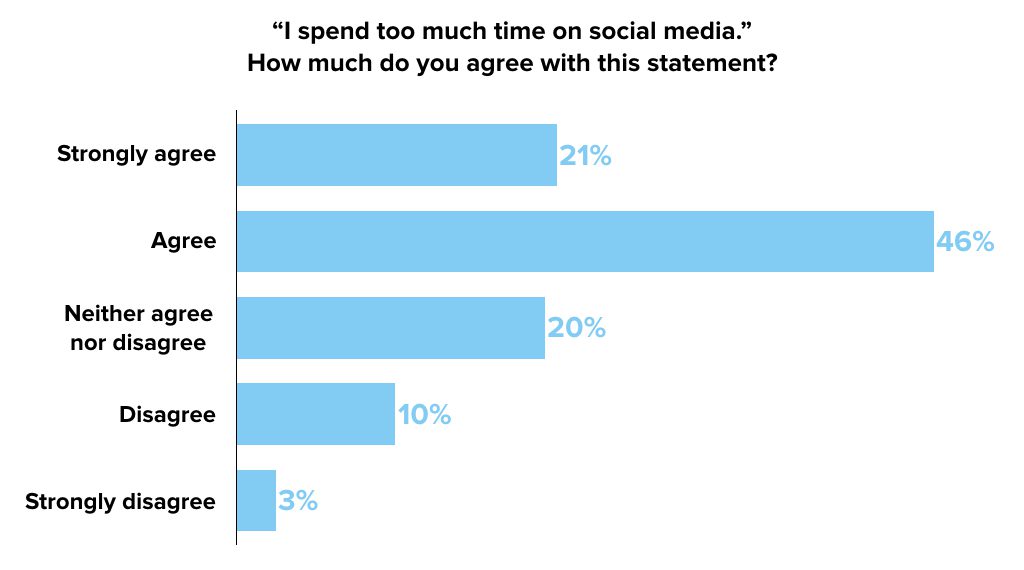 Gen Z being the first generation to go through high school with smart phones all around them means they really are a test case. Because of this their opinion on the issue actually does matter, even though many people might think they are too young to know what's actually best for themselves.
On the contrary, it seems many young Australians are realising that smart phones aren't making learning in school any easier. With our research finding two of Gen Zs biggest struggles are figuring out their future and their studies, it shows their level of awareness that half of them would be prepared to give up their phones in class so they can handle these issues better.
A 17-year-old from Queensland told us about how phones are now another distraction young people face when trying to succeed in their final year of school.
"School studies and the fear of the unknown in my future is what I worry about the most," she said.
"Knowing that every small decision I make this year; every party I attend, every study session, every wasted hour on social media is technically contributing to my OP. I feel guilty when I'm not studying because I know this is the year that it counts."
A 15-year-old from NSW also told us of her predicament.
"When I have a big exam or a hard assignment coming up, I find that I become extremely stressed and I overthink way too much," she said.
"I find this hard to cope with, but I have strategies to help me cope with the stress. I ensure that I take time to study for the test or spend a solid amount of time working on my assignment with no distractions near me, like my phone."
---
Checkout more of our stories:
Grab a free copy of our Gen Z reports for marketers and universities.
---
With older Gen Zs more supportive of a school phone ban, it's safe to assume they've been through their schooling and with some reflection realised that the distractions of mobile phones and social media probably didn't make learning at this vital time any easier. As if school and ATAR aren't already stressful enough, phones can just make concentrating and learning even more difficult.
An 18-year-old first-year uni student from Queensland told us about how he's learnt to cut down phone time when he needs to study.
"Upcoming assessment and deadlines cause me the most stress, since I place a lot of importance on my academic performance," he said.
"I deal with these things by distancing myself from all social media temporarily in order to concentrate effectively while studying."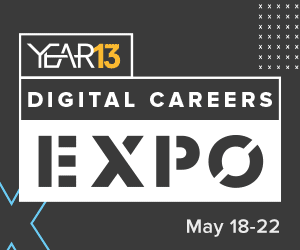 A technique for combating social media temptation was shared with us by a 19-year-old from Victoria.
"Social media when studying is a problem so I log out on my phone so I have to jump a hurdle to get back in and have a split second to think about not using it," he said.
We also know smart phones and social media can serve as great stress relievers outside of school when young people are studying and need to unwind a bit. A 17-year-old from NSW told us about her home study routine.
"When I walk in the house I leave my phone outside my room and get straight into it, rewarding myself with small phone breaks every hour," she said.
"This has made me extremely less stressed. I also use the app Insightmind every morning, especially on the morning of my exams and meditate for at least five minutes. This allows me to enter the day calm and collected and not let other people stress me out."
As we've shown many Gen Zs are coming to recognise that school would be a more positive place without mobile phones constantly around them. To the surprise of many, lots of young people can actually handle the thought of not having their phones in their pocket all day at school. A school phone ban in Australia mightn't be as tough a sell as teachers and politicians think.
Grab your free copy of our After The ATAR III report for more data and unique insights about Gen Z.