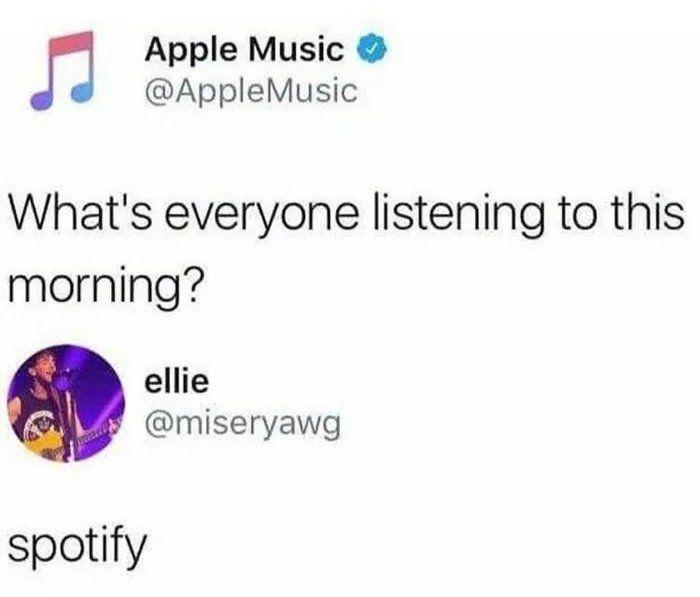 "What's everyone listening to this morning?" Apple Music asked on Twitter.
"Spotify," came the burn of the century in response.
So is Apple Music fighting a losing battle against Spotify?
According to our What Gen Z Actually Do Online report into social media trends in 2021, 87% of Gen Zs use Spotify on a regular basis, compared with just 14% using Apple Music.
That's despite Apple Music being literally built into the iPhones Gen Zs love, and gives Spotify a practical monopoly over the popular music streaming service in Australia.
So why is Spotify so popular with Gen Zs?
Spotify has top-notch algorithms
Spotify creates custom, curated playlists and recommendations that Gen Zs love. Discover Weekly, for example, is added to user feeds every Monday featuring a two-hour playlist of suggested songs based on your listening habits.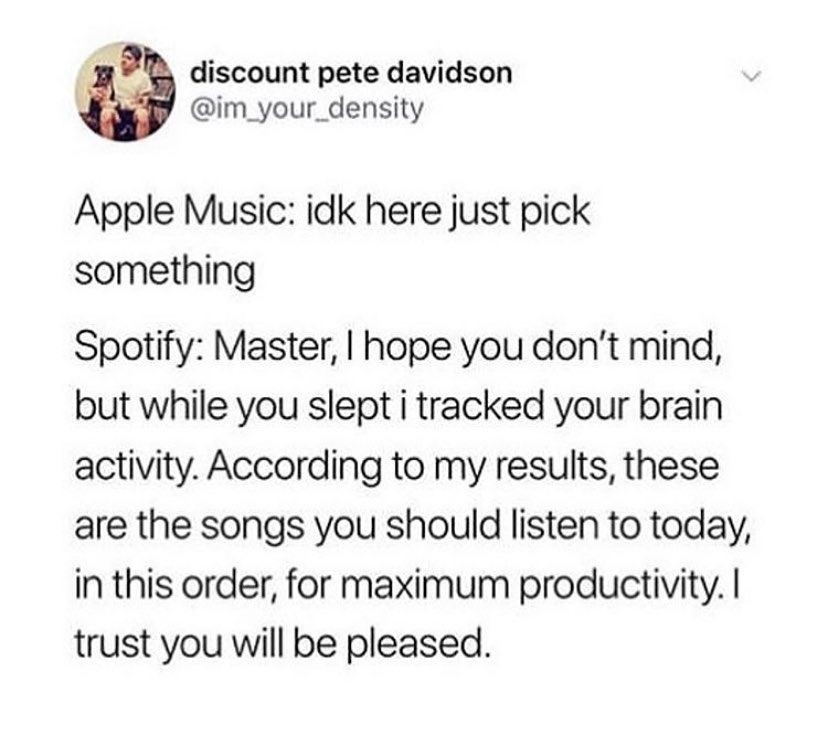 Spotify offers podcasts, whereas Apple Music users have to switch apps
For a generation notoriously impatient and known for abandoning tech tools or processes they consider inefficient, needing to open another app to listen to a podcast is a major deal breaker for Gen Zs.
Spotify capitalizes on Gen Z's FOMO
We've got two words for you: Spotify Wrapped. Apple music users watching everyone talk about their Spotify wrapped triggers FOMO in the best of us, but no more so than Gen Z.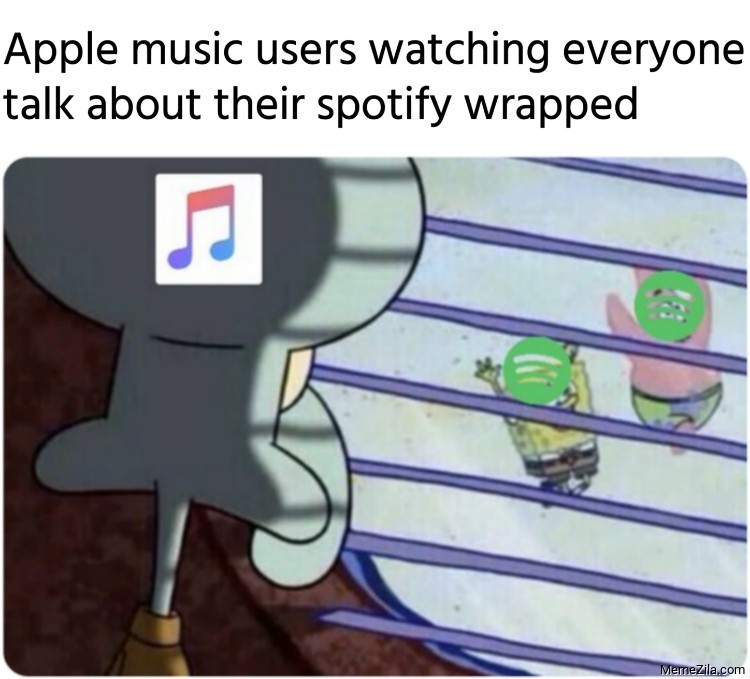 Spotify speaks Gen Zs language – memes
It might seem laughable, but the return on investment in meme marketing is no joke. By using memes, Spotify is keeping a pulse on what's trending and they get the balance between promoting and being funny – and they pretty much nail it.