In this 13 Reasons Why series we explore the different problems Gen Z are dealing with as told to us by them. Through their own words we'll see what leads to young people's mental health problems.
The sportos, the motorheads, geeks, *****, bloods, wastoids, dweebies, ****heads.
We want them all to adore us.
We want them all to think we're a righteous dude.
Because in our entire lives we're probably never more social than in those years spent mucking around between the classroom and the playground and the lecture hall and the uni bar. But like a tree trunk growing in reverse, once school and university are over it seems our circle of friends shrinks and shrinks until we're just left with a tight knit ring of mates. Months and years can pass without seeing each other and it's no big deal. We've all got stuff on.
In our teenage years though friendships are our currency. They define us. Making them, losing them, celebrating them, worrying about them, being confused by them. Sometimes all in a single day before the bell has rung.
Before we bury ourselves in work and getting ahead our friends are as much of a part of our identity as the promotions, pay packets and purchases we eventually come to define ourselves by. The latter are able to fill the void of friendships in their own way. At least that's what we like to tell ourselves.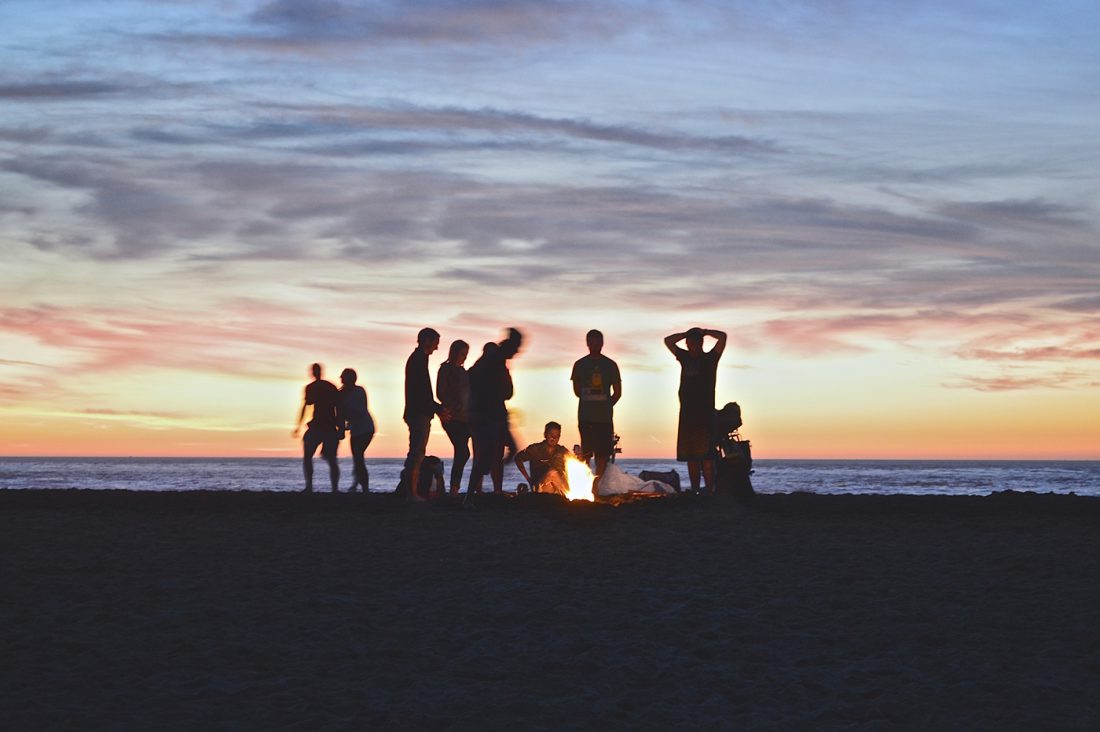 In school though without those distractions losing friends can hit us with the same sting that losing a dream job can when we're older. But when we're adults losing a dream job seems to be far more devastating than all the friendships we let slip away seemingly unnoticed.
Simply, when we're young, friends are front and centre of our existence.
But we can't all be as cool as Ferris Bueller. Some of us might be more like Cameron. No doubt though, whether popular or not, everyone at some stage has worries about their friendships. These worries can take their toll.
Stress. Anxiety. Depression. For some it all becomes too much. And it could be more widespread than you think.
Through our research surveying over 2000 young Australians aged 15 to 19 we've found 68% have experienced struggles with their mental health. When we asked them what they see as their biggest struggle, 23% said their future, 22% their studies and 13% their mental health. These however rarely live in isolation.
At YouthSense with the trust of our Year13 audience we're in a privileged position where young people tell us things they often don't even reveal to their friends and family. From the issues affecting them today to their concerns for the future, we dive into what's on their mind so our readers can better respond to their needs.
Here we'll take a look at why young people stress about their friends. And what they do to deal with it.
1. Part-time friends
"School causes me the most stress. However, it's not the school work that's the most stressful, for me (and I know others at my school too), have a hard time with friends at school. I've begun to get to know others in my year and sit with a variety of people because it gives me a break from friends that don't always act like friends. It's only one year and after that everyone will go their own way anyways."
17/F/NSW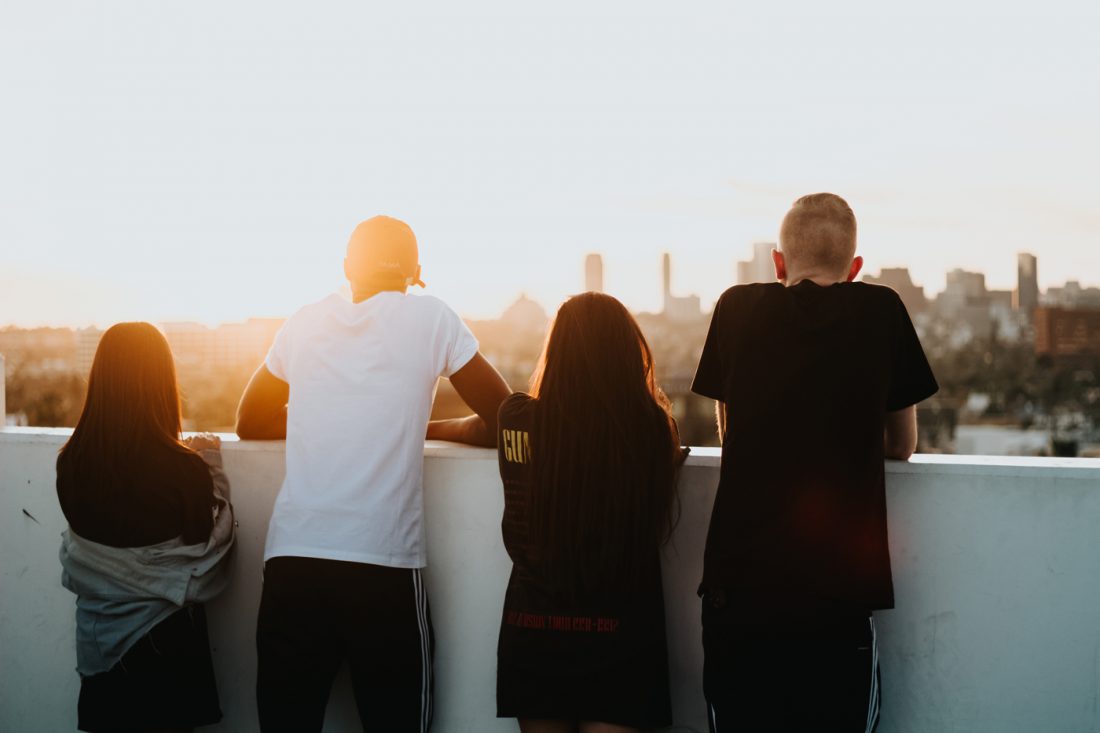 2. Painful separation
"Friendships at school cause me stress. Both me and a friend have been growing apart from the friendship group I had had since nearly the beginning of high school. I don't think the friendship group really handled this very maturely. They secretly excluded us from online group chats, they didn't invite us to anything, and they talked behind our backs but pretended everything was alright to our faces. It took me awhile to accept that I was going to have to change friendship groups but the new friends I currently have this year aren't all really with the people I connect well with. I do have some really supportive friends and teachers in my life who really believe in me and they do help. Planning for schoolies surprisingly is a little stressful. My parents are very restrictive and protective of what and where I am allowed to go and never listened to what I had to say or wanted. I also have to see if the new friendship group I have will welcome me into their existing schoolies plans."
17/M/QLD
3. Dependency
"What causes the most stress in my life ATM is probably going to school. This is because it doesn't have many friends and when my friends aren't there I become scared. I guess you can say that I am quite dependent on my friends for reassurance."
17/F/QLD
4. Fading friendships
"The thought of making new friends once I leave high school, it's very daunting knowing some people I know now will not be my friends anymore."
17/M/NSW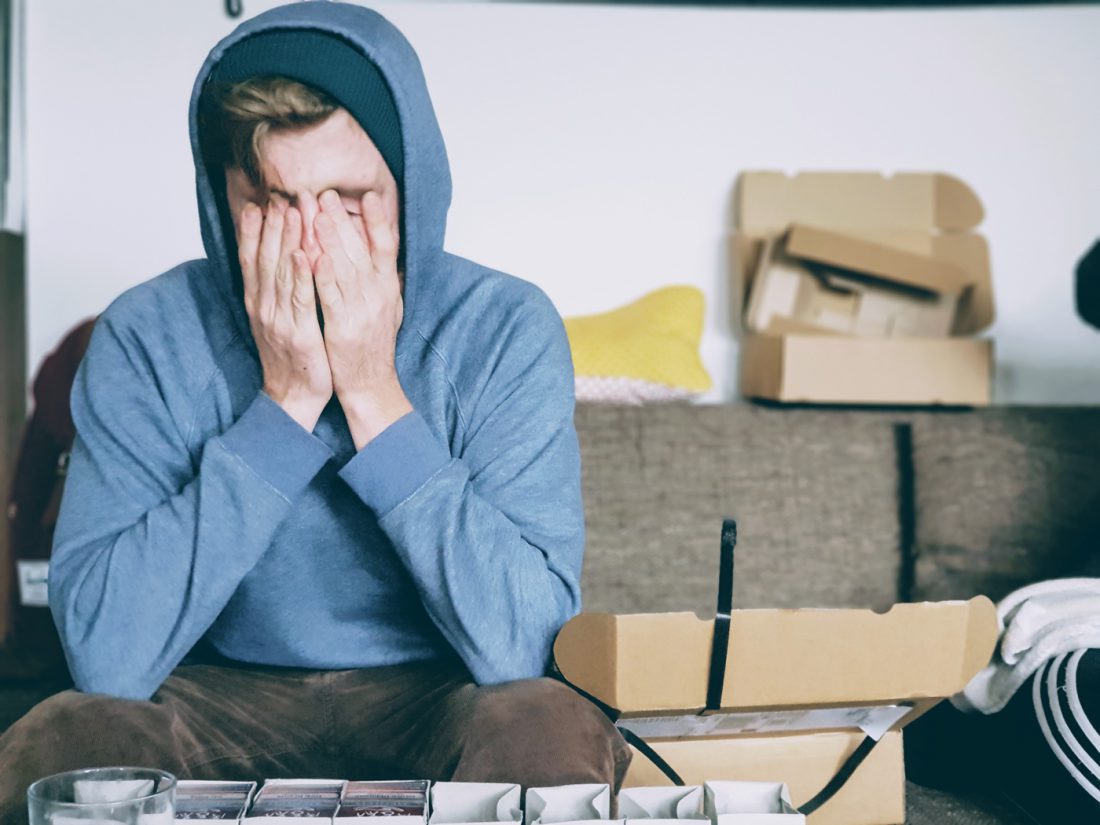 5. Held back
"Friendships and trying to fit in socially. I'm a very sick person so I miss out on a lot of things my friends do. To try and help with this whenever I'm feeling a little bit better I always try to hang out with them so I don't miss out on having a "normal" teenage life."
17/F/SA
---
Checkout more stories in this series:
Grab a free copy of our Gen Z reports for marketers and universities.
---
6. Change brings change
"Friends, I've never really had a problem with making friends as I was used to being the popular well groomed kid up until I moved from a rural town to a big city in grade 11. I was hated for being a new kid and made no friends over the year and a half I spent there before I dropped out half way through grade 12 as I was extremely depressed. I now have a great friend group but am still stressed over whether they are really my friends as I'm not used to being liked."
19/M/QLD
7. Friend struggles
"Honestly lately I've been having a really bad time I've lost some friends and some of my other friends have attempted suicide, I'm very stressed about school and work and honestly have been struggling with depression, I really don't want to leave my house anymore but I also really want to see the world and be optimistic again."
16/F/QLD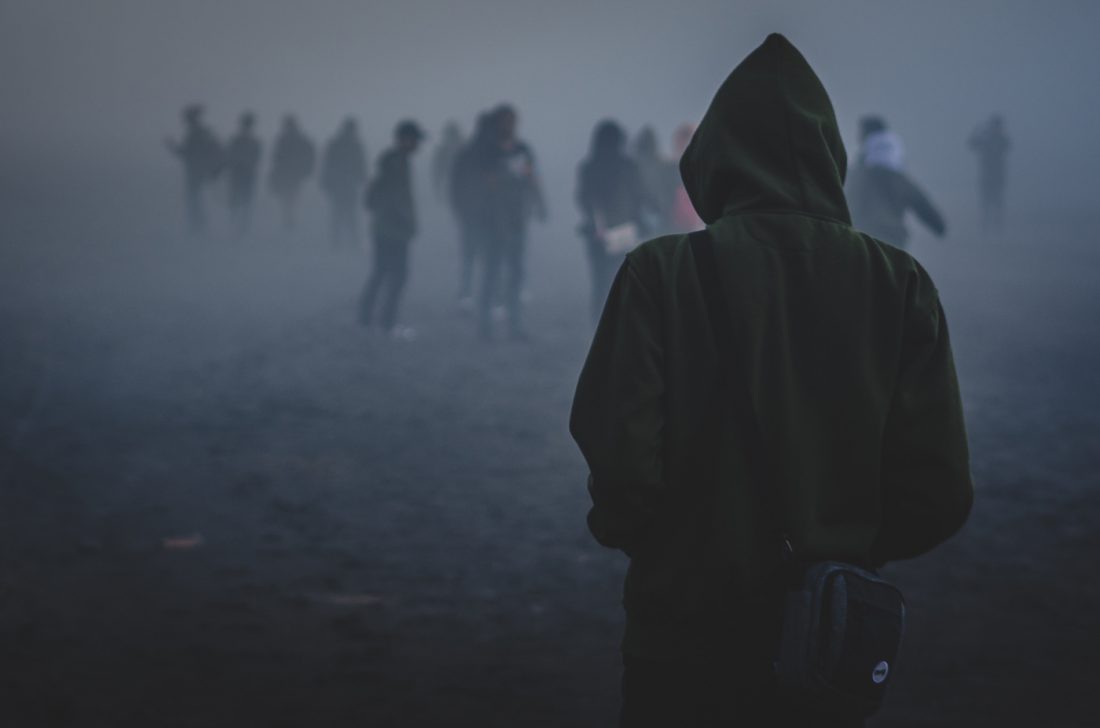 8. Loneliness
"Being so alone all the time not having a lot of friends to talk to about my depression, and relationship problems which are caused because I'm depressed."
17/M/WA
9. Juggling personalities
"I believe friendships. It's not that I don't have friends but most of the time I'm stuck in the middle of so many people. It's hard to explain yet if I were to hang with a group of friends, others would come to me to tell me that so and so is excluding them. It's as if i'm responsible for their friends too, which is extremely difficult. Like I try to be inclusive but it's hard when that person is being negative or pushy, because no one really wants to talk to them at that point in time. In saying that I try and be patient yet obviously that doesn't always work, I try to give myself space from everyone so it's like i'm not excluding anyone in particular I'm just excluding myself. As well as this, I will occasionally be straight up with them, my goal's not to be hurtful yet I will say that myself or so and so believe you're being negative, we're not sure what's going on, but it's affecting others around you. Other than that I do try to talk to people about it, whether my siblings or friends, but I don't know it's hard sometimes, I try not to worry about it but all my other friends tell me just to ditch, but i don't want to be 'that' person and hurt people. But yeah that's what stresses me out."
16/F/QLD
10. Trepidation
"Definitely not seeing any of my friends and kind of losing them after high school, my birthday is coming up and I can't really organise a party or anything cause I'm too scared to invite people I haven't talked to in so long. I guess I deal with it by talking to my girlfriend and trying to reach out to people."
17/M/WA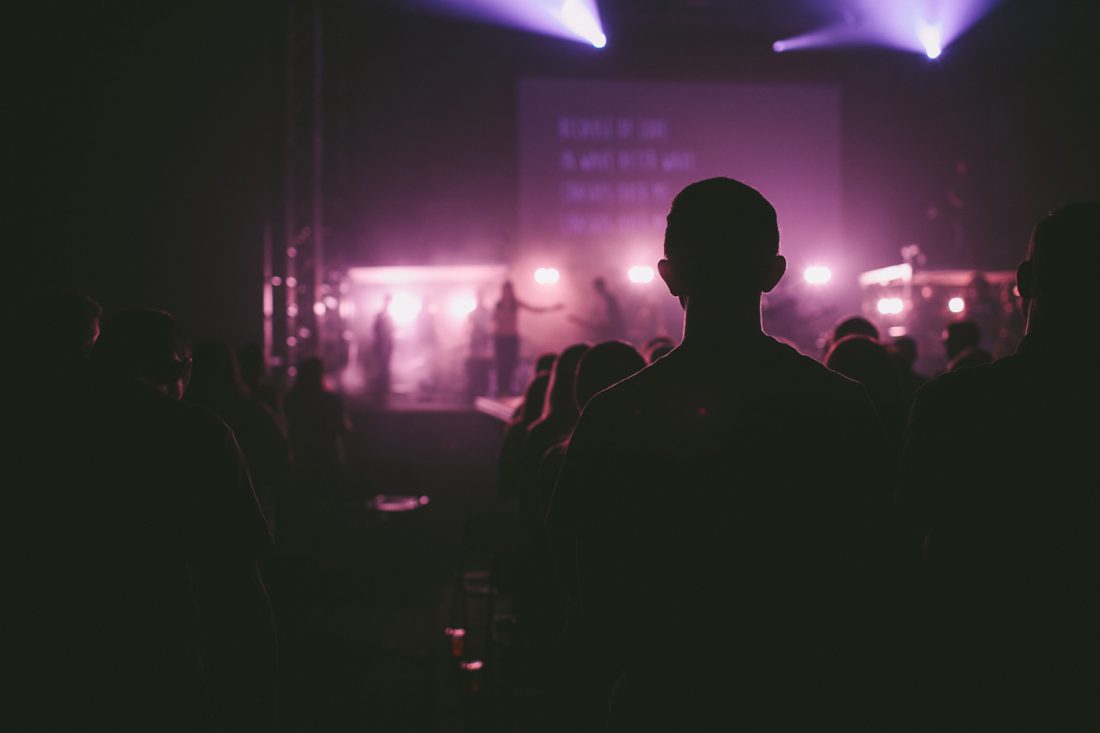 11. Distance
"Friendships, many of my close friends are currently studying at uni which is a fair distance away and it is stressful to try and juggle and meet up with them and not feel left out or left behind."
18/F/WA
12. Finding solace
"In college I lost a few of my really close friends and myself and it really broke me. I also had my first girlfriend and after we broke up she kissed a few of my friends and since these incidents I haven't really been the same, but I know everything comes in waves and that I will be okay, that we will all be okay. I found myself through the dark mist and demons at a meditation retreat. The retreat and meditation changed my life."
19/M/TAS
13. Change ahead
"The most stress in my life is friendships and relationships at school. Friends and boyfriends tend to come and go and are constantly changing and it's really hard to stay above it. It often feels like I'm being pulled down into water but because of my positivity my head stays afloat so I don't drown. To deal with these stresses I focus on studying and HSC and always remember that I'm finishing school in less than two years and I won't have to conform to social pressures in high school."
16/F/NSW
Grab a free copy of our After The ATAR reports for more unique data and insights about Gen Z.