The final year of high school is a messy one.
Students are sleep deprived, overworked and snappy, and parents just trying to do their best end up copping the brunt of it. The cherry on top is how young people are confused, indecisive about their future and second guessing every choice they make.
You're trying to help but you don't always know how to. You want to be there for them but you don't quite know where to begin. Truth be told, you mightn't even understand the full extent of their problems in the first place.
But at YouthSense through our research we have gained a deep understanding of Gen Z and what their worries are. We know what's stressing them out and we know what needs to be done to alleviate their concerns. And we know because they told us.
Here's how you can be a supportive parent to your kids while they take on their final year of high school.
Listen to them when they talk about their passions and interests
"We are all people, with personality and passion, you can't measure our passion for something based off of a score which is based off of grades for classes we are forced to take but not passionate about. We are people, not numbers. Everyone deserves to succeed in what they love." (18, M, ACT)
Final year exams like the HSC are being criticised by experts and students alike for being an outdated and ineffective way to measure someone's capabilities. As parents it's important to understand that your child's final marks are just that – marks.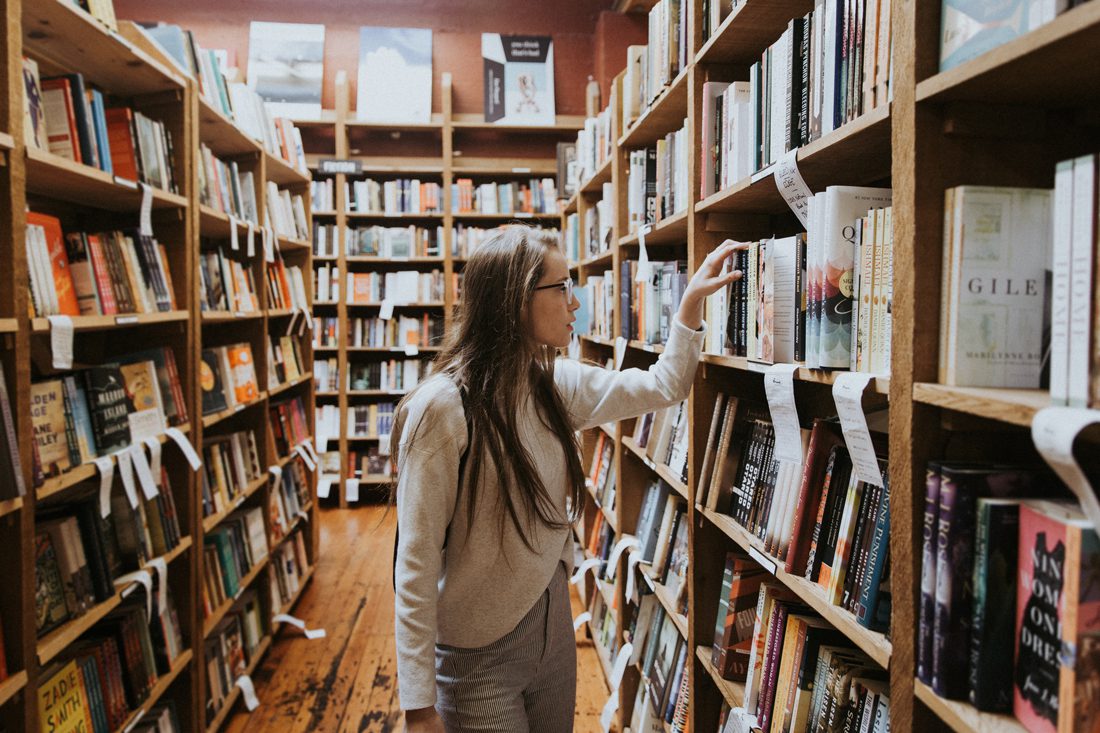 Instead of fussing over their ATAR and adding unnecessary stress in their final year of school, you should be having conversations about what your kids are actually passionate about. Listen to them when they open up about these things and understand the value that intrinsic motivation provides over chasing a high ATAR. You'll help make their year more bearable all the while setting them up for a happier, more successful future.
Be informed and open to all pathways
"All the pressure was to go to uni and a lot of people in my year were aiming for it just to graduate and [they didn't] realise that they could go to TAFE for half the amount of time, a fraction of the cost and get into the industry sooner." (19, F, WA)
Young people consistently tell us they don't receive enough information about the variety of post-school options available to them. University has become the default option with 47% of Gen Z believing they face 'too much' pressure from their school to study a degree. Despite this, 62% of university students consider dropping out at some point.
---
Checkout more of our stories:
Grab yourself a free copy of our Gen Z insights reports.
---
Parents remain a trusted source of career advice for students so it's important to be well informed about all pathways. This includes challenging the many misconceptions surrounding VET that can potentially prevent a young person pursuing this pathway.
Check out this report to find some key statistics that break down many of these myths. For example, did you know that VET graduates are more likely to be employed after training than university graduates?
If your child is set on studying a degree then it's worth knowing they don't have to go to uni for it. Degrees are offered at specialised colleges like business and film schools, as well as TAFE. These institutions offer a deeper level of expertise in their specific field while TAFE also offer a much more practical approach to studying a degree.
Encourage an active lifestyle
"I love sport, especially netball and AFL. Anytime I feel stressed during exam week going to training always takes the weight off of my shoulders and lets me do what I love and feel calm again." (15, F, NSW)
As the pressure of high school mounts it can be tempting to coax your children to get rid of some their weekly commitments so they can focus more time and energy towards studying. However this can prove counterproductive as having a balanced schedule is beneficial to a young person's success, especially in their final year of high school.
View this post on Instagram
This is especially true in regard to sport and exercise, with lots of evidence to suggest physical activity aids academic performance. What's more, our data shows that sport and exercise is the third most popular way Gen Z combat stress, with 40% of young people selecting this option.
Understand the future of work
"[We] were just sitting in class rooms [working towards an] ATAR and somehow [we] seemed to never learn how to get a job, how to pay taxes, budgeting, how to buy a car, or get a loan for a house. All these things that are looked at as so important in the working world yet the school system fails us by never really acknowledging the bigger picture outside." (16, F, WA)
Only 12% of young people think high school adequately prepares students for the real world. While qualifications are important to break into the job market, it's also increasingly obvious that young people need to learn a variety of skills to get where they want.
TAFE NSW is the ideal pathway for students who want to make sure they're employable in the rapidly changing workforce. Their courses equip students with the skills to succeed in a huge number of careers, including engineering, digital media and finance.
View this post on Instagram
Catering to all levels of academic ability, students can choose a starting point that is right for them – be it a certificate, diploma or a bachelor degree – each being a stepping stone to the next.
TAFE NSW is praised for their commitment to ensuring their students graduate job ready, with smaller class sizes for a more personalised learning experience. They're taught by industry leaders with current experience with 83% of graduates rating TAFE NSW for overall quality training which is above the national average*. TAFE NSW has also over 25,000 employer connections to help students get valuable work experience and employment.
Understanding the opportunities available through TAFE NSW are a sure-fire way for parents to support their children during their final year of high school. A balanced view of pathways relieves the pressure that comes from solely focusing on university whilst setting up young people for success in an ever-changing workforce.
Click here for more info about TAFE NSW.
*Graduate Satisfaction Survey – Undergraduate (Quality Indicators of Teaching and Learning (QILT) – Course Experience Questionnaire 2017-2018)
Grab a free copy of our After The ATAR reports for more unique data and insights about Gen Z.