Criticism from politicians and columnists was never going to stop Australian students protesting against climate change on a school day.
Being three to four times their age and whose time in this uncertain future the young activists were well aware is vastly shorter than their own, their concerns fell on deaf ears. Instead tens of thousands of children in uniform vacated their classrooms and crowded the streets of cities and towns waving signs and chanting demanding greater action on climate change.
The School Strike for Climate rallies were part of a global movement sparked by the lone protest of 15-year-old Swedish student Greta Thunberg last year. Locally students have been demanding the brakes are put on Queensland's Adani coal mine, no new coal or gas mines and a 100% renewable energy goal by 2030.
Just take a look at the messages they sent us.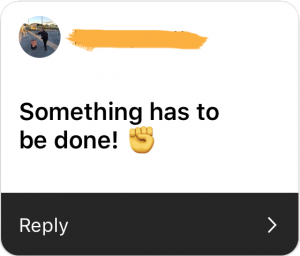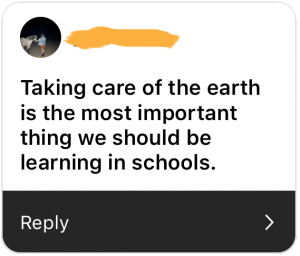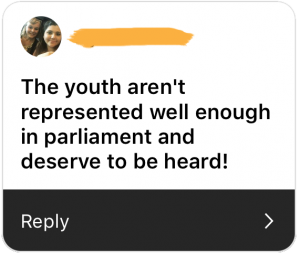 Why does it matter to you?
In the last year climate change has gained massive traction with young people. A poll of Year13 respondents found 90% supported the School Strike for Climate while just 10% were against it.
Despite what your personal opinion on climate change may be, as marketers and business owners we need to pay attention to the issues that young people care about. Climate change can help position your brand as one who has Gen Z's concerns in mind.
Last year we brought you a case study of Nike's bold marketing campaign featuring controversial NFL player Colin Kaepernick. We looked at how despite widespread social media uproar the collaboration resonated deeply with young people with huge commercial success.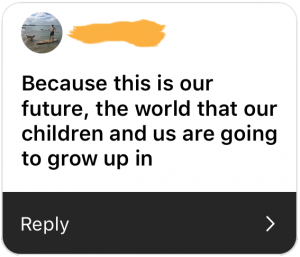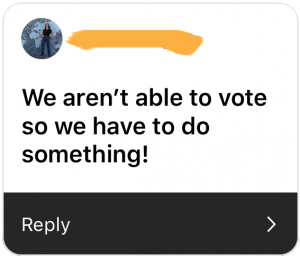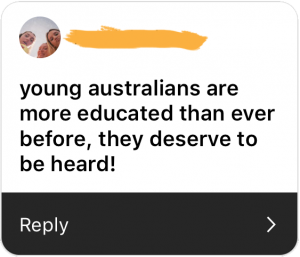 It's now projected that Gen Z will surpass Millennials within the year and comprise 32% of the global population by the end of 2019. Each year more of these young people are graduating high school, entering the workforce, voting for their future and exercising their financial independence.
With that in mind it's extremely important to remember that Millennials and Gen Z's are more likely to pay extra for goods and services from companies that are committed to positive social and environmental impact. Their top purchasing drivers include seeing an ad about the social or environmental good a company is doing.
Therefore businesses that take a proactive stance on climate change through their actions and marketing can position their company favourably in the eyes of youth.
What are some examples of this?
Consumers seeking a higher sense of corporate responsibility from commercial brands isn't necessarily a new thing, nor is it specific to our current younger generations.
One company that has long been at the forefront of maintaining a strong social and political mission is outdoor clothing label Patagonia. They most recently made headlines late last year when CEO Rose Marcario announced she would donate the $13.7 million they saved in tax cuts to non-profit environmental groups.
This follows a long string of both marketing and manufacturing decisions that are embedded in Patagonia's brand purpose. Since Marcario became CEO in 2014, they've established a number of sustainable offerings such as Patagonia Provisions, Worn Wear and Tin Shed Ventures. During this time, revenues and profits have reportedly quadrupled.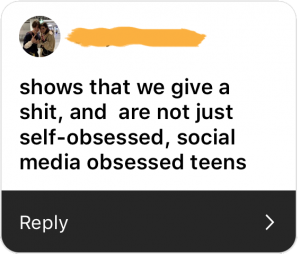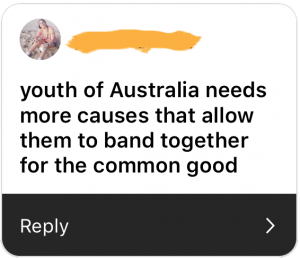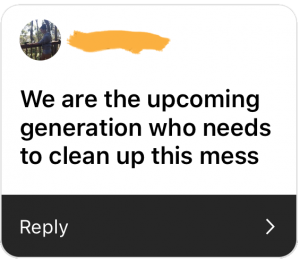 In 2017, the company even filed a lawsuit against the Trump administration for its plan to cut back protections on two national monuments. The day after this announcement was made, Patagonia's external web sales were reportedly six times higher than a typical day.
In Australia, banks and superannuation funds are increasingly divesting from fossil fuels to align with both the Paris Climate Agreement and investor demands. There are currently over 100 banks and credit unions across the country that have no current record of funding fossil fuels.
---
Checkout more of our stories:
Grab a free copy of our Gen Z reports for marketers and universities.
---
While none of the big four banks are part of this list, there are more smaller players committing to a full divestment every year – a trend that's shared across other institutions such as local councils and universities. As consumers continue to seek out these organisations specifically for their involvement with environmental issues, more banks are expected to follow suit. This will become even more apparent as the ever-idealistic Gen Z take greater control of their finances.
Does it always work?
Simply stating your commitment to a social cause isn't enough to draw in consumers, particularly youth. There's a huge issue of brand trust at play here, and young people especially can sniff out inauthenticity, as with Pepsi's failed protest ad campaign.
Deloitte's most recent Millennial Survey, released in May last year, reveals that both Millennials and Gen Z youth have had a drastic turnaround in their perception of businesses, the majority believing they behave unethically and are unconcerned with improving society.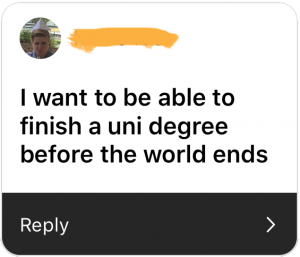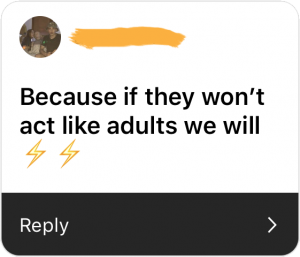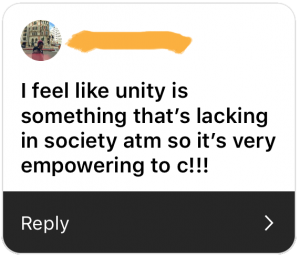 This means there's a huge opportunity for businesses to change this perception and draw younger consumers in through positive action and genuine commitment to social causes, chief among them climate change.
Partnering with platforms that are trusted by youth can be an effective way to get your messaging across without coming off as inauthentic. Year13 is Australia's biggest youth engagement platform and boasts a deeply engaged audience where trust is a key element to our success.
Grab a free copy of our After The ATAR reports for more unique data and insights about Gen Z.