According to data released by LinkedIn this year, these are the skills companies are looking for most in 2019. These soft and hard skills are in line with an earlier report by the World Economic Forum that suggests emerging technology and automation will cause the workplace to further value 'human' skills unable to be replicated by machines, whilst also requiring strong technical skills to fully wield the potential of future innovations.
This information is valuable to both educators and employers as one seeks to shape the next generation of workers and the other is concerned with hiring talent that will future-proof their business.
The most valuable soft skills in 2019 are as follows:
Soft Skills
Creativity
Persuasion
Collaboration
Adaptability
Time Management
Soft skills may not be required learning for a specific job, but they are transferrable across a range of roles and industries. The most forward-thinking education institutions recognise these as integral to a well-rounded and sought-after employee, and as such they're given a high level of priority within their degrees and qualifications. Educators looking to separate themselves from the pack should therefore highlight their ability to develop these soft skills when marketing to young people.
Conversely, these are the top hard skills in demand this year:
Hard Skills
Cloud Computing
Artificial Intelligence
Analytical Reasoning
People Management
UX Design
Cloud computing and artificial intelligence take the top two spots in this list and this is indicative of current and future technology trends taking hold in the workplace. As companies push for a bigger data-driven approach to their operations, analytical reasoning becomes more valuable as it allows businesses to make strategic decisions based on the data available to them. People management is also sought after as employers transition from the challenge of engaging Millennials to figuring out what to do about Gen Z. UX design, another relatively new field, has increased quickly in demand due to the importance of making new technologies in the digital world accessible to all.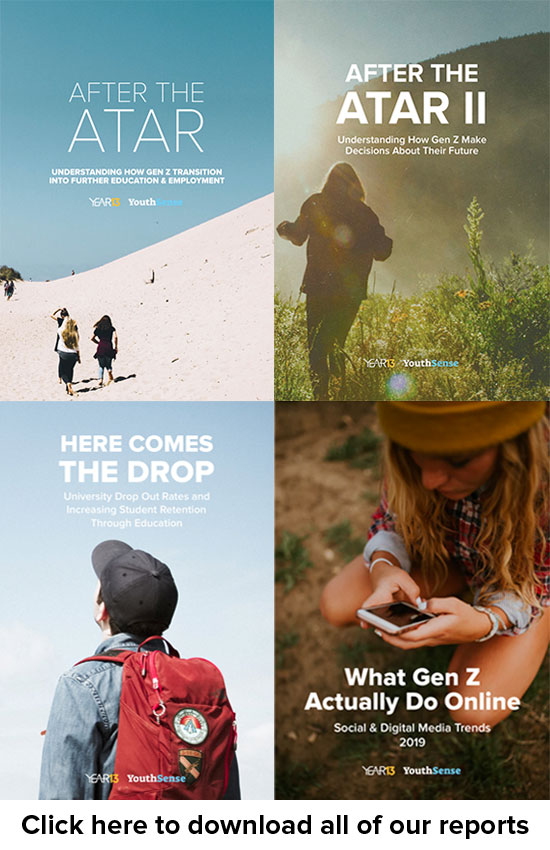 Educators should also take note of these sought-after hard skills and ensure they offer degrees and qualifications that cover them. Universities, TAFEs and private providers have a responsibility to equip young people with the necessary skills for the workplace, and any institute that emphasises these points will do well in attracting potential students.
Employers can also benefit from paying close attention to these lists to ensure they are keeping up with the latest demands of the workplace. These skills will shape the nature of work in the future as new technologies and automation simultaneously displaces a large number of current jobs and creates the need for further additional roles.
Despite this impending threat and fear of what the future may bring, experts agree that emerging technologies will not fully replace the need for human workers. Instead, there is a trove of qualities that artificial intelligence are unable to possess and jobs that machines simply cannot do. These are the skills that will be sought after this year, the next, and more so in the years to come – skills that both educators and employers should be across if they want to succeed in the future.
Grab a copy of our After The ATAR reports for more data and unique insights about Gen Z.