Imagine when you were in high school if you came into class one day wanting to know about why traffic jams happen or how Bitcoin works and you could just learn about that for the day.
What if instead of being just one student in a sea of faces, that you had your own private teacher who teaches you whatever you want to know about. Best of all they can actually do it in a way which makes you think "damn that's interesting!"
Well this amazing school of dreams is in fact already a reality. And its name is YouTube.
While some still might have this dated image in their head of YouTube as a place for people's cheap home videos, it's moved so far beyond that to the point now where it could actually be considered the single-most important place of learning for young people on the planet today. And they're not just learning about how to kill more people in Fortnite or the latest makeup trends, they're actually learning some pretty important stuff.
An 18-year-old from Queensland told us how this is putting Gen Z's knowledge years ahead of previous generations at the same age.
"A young person today in 2021 has a lot more potential to be more successful nowadays than most adults," he said.
"It is much easier to learn new things and acquire new skills thanks to various online tutoring websites such as Skilllshare and YouTube to name a few."
In fact our What Gen Z Actually Do Online report has found online learning has become such a part of Gen Zs lives that 85% of school students go online to study each week. On top of that 66% of school students learn new info and skills online on a weekly basis, often the sorts of things they don't learn in the classroom. And with YouTube being Gen Z's favourite video streaming service, a huge amount of them are heading there to hoover up this knowledge.
What Gen Z Actually Do Online
And young people aren't just satisfied being consumers, they're going out and spreading knowledge themselves. Aussie Gen Y YouTuber ColdFusion teaches the world a mix of tech and history looking into the world's biggest breakthroughts, moments and scandals against a backdrop of electronic beats.
Then in science Gen Z Australian uni student Atomic Fronteir makes his own docos getting out on location like a genuine bonafide Discovery Channel presenter while in his t-shirt and skate shoes while Simone Giertz, a Swedish inventor, maker and robotics enthusiast, shows herself turning Tesla cars into pickup trucks and making popcorn helmets which you can see in the photo above.
Then breaking the mould completely is Aussie comedian Nat's What I Reckon YouTube channel which blew up over iso thanks to his no-nonsense cooking lessons jam-packed with good jokes and bad language. It's as far removed from polished daytime-television cooking shows as you can get and it's this authenticity YouTube brings to the table by giving a platform to everyday people.
And if you're interested in organic chemistry, literature, world history, biology, philosophy, theater and ecology then channels like Crash Course and C.G.P Grey attract hundreds of millions of views by bringing to life topics which might otherwise make young people fall asleep. This is perhaps seen most cleverly by TierZoo which teaches zoology to gamers by making videos about animals as if they're video game characters complete with their own strengths, weaknesses and moves.
And then of course you can simply YouTube how to do alebgra as well, no doubt a godsend to many.
And with these examples we've only just scratched the surface. With so much educational content it means the streaming giant can offer on-demand personalised learning in a way schools can't. The truth is even the best teachers would be hard-pressed to have every student working away at something personalised to their interests while also teaching to the curriculum.
But in the age of the algorithm personalisation is key for YouTube. The company's chief product officer Neil Mohan reported in 2018 that over 70% of the time users spend on YouTube is based on their recommendations. For them their main goal is to get you there and keep you there for as long as they can.
It's how watching one video can quickly turn into 10 as you get sucked through your recommendations. Of course it's how YouTube makes money as you're fed more ads, but it's also how you can have your thirst for sucking all the juices of knowledge on a particular topic at a given moment quenched in a way unimaginable even just a decade ago.
And if you think back to the past when young people were probably screwed if their school or parents didn't teach them life skills, today it's as simple as searching 'how do I pay my taxes' on YouTube. For more info on that you can even see our free online financial literacy program for young people called FinLit.
Gen Zs also look to social media for perspectives on what's happening out in the world. Instead of turning on the radio or the TV, they're tapping into YouTube and Instagram. And with schools generally steering away from tackling prickly issues or just not having the ability to focus on every area of concern young people have, it's left a knowledge vacuum for social media sites like YouTube to satisfy young people's hunger for these topics.
An 18-year-old from NSW told us how she'd learnt more about the world through social media than through school.
"I follow many great Instagram/YouTube accounts that have educated and supported me in my growth as a young adult," she said.
"From world issues to mental health to sexual health, these online platforms are where I have learnt most over the past few years."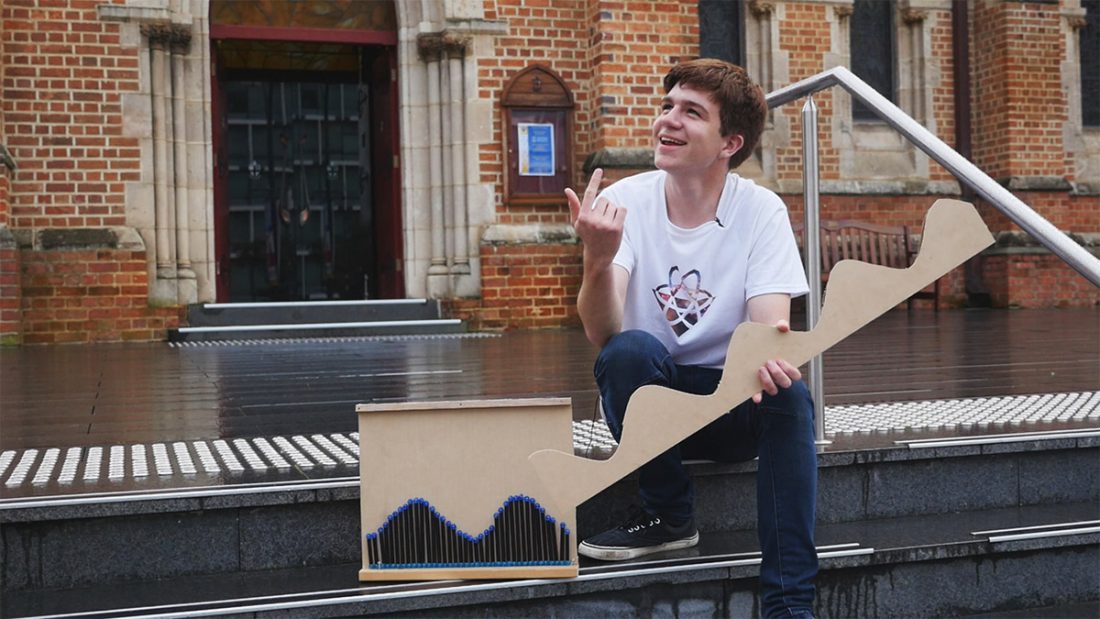 However, the biggest difference between YouTube and school is that YouTube prioritises engagement over education. Due to misinformation, conspiracies and hate speech this can have serious consequences for what young people are learning in this impressionable period of their lives if they find themselves in a YouTube echochamber of dangerous or midleading ideas, something they're protected from in the classroom.
And compared to YouTube which can provide personalised deepdives into crypto and traffic jams at the drop of a hat, the school curriculum is based on a consensus about what society believes are the fundamental knowledge and skills young people need to be successful. Although hotly debated especially as rapidly advancing technology brings seismic shifts to the world of work, a lot of it still holds weight today.
But for where there are holes in school education like in life skills or for more controversial or taboo topics from sex to mental health, YouTube is invaluable for teaching young people about them. As it is for helping students dive deeper into what they're already learning or might have missed daydreaming in the classroom.
So while YouTube isn't replacing school just yet, together they mean young people have never had so many ways to learn and that can only be a good thing.
For more insights download your FREE copy of What Gen Z Actually Do Online.