Marketing successfully in the digital sphere requires constant diligence and an awareness of the latest trends to ensure we're maintaining the most effective approach. This becomes even more apparent when targeting the youth market as their habits and interests appear increasingly strange to older generations. Gen Z offer a unique set of problems for us to solve and it's simply not enough to talk to them as we would to Millennials.
As we prepare for 2019, it's important we look at current, trending data and analyse our own wins and losses to ensure we achieve the highest cut-through for our campaigns and young people are made aware of all the best education pathways, employment opportunities and travel options that are available to them.
Gen Z continue to become resistant to ads (and content is the solution)
Research by Kantar Millward Brown shows that Gen Z are more resistant to online ads than traditional formats, including out-of-home, cinema and magazine ads. This is despite spending more time consuming media online, as 70% of Gen Z skip online ads and more than half (52%) use ad-blockers.
Instead of simply reverting to traditional ad formats to reach young people we should reassess how we communicate to them online. Gen Z have grown up with digital technology available to them since birth and are therefore innately familiar with it. They like to have control over what media they consume and only seek out things that bring value.
Content marketing is the ideal solution for this problem because it harnesses the platforms young people are invested in to benefit both the customer and business. Rather than being served an ad that they skip or feel annoyance at, they consume a piece of content that informs or entertains, all while carrying relevant marketing messaging. It's aligned to their natural online behaviours, and it's non-invasive. Expect this to continue in 2019.
Check out our latest
Media Kit
to find out how our content marketing solutions can help your business better engage with youth.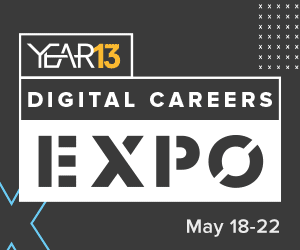 Micro-influencers becoming more important
Using influencers has been another effective way to bypass young people's aversion to ads, however the past few years has seen a shakeup in where their trust is placed. Kendall Jenner's endorsement of Pepsi in 2017 only served to dig themselves a deeper hole rather than saving an otherwise terrible ad, and similarly consumers have grown distrustful of celebrity influencers.
Businesses should instead look towards micro-influencers to help with their marketing. These are individuals or groups that have smaller yet more highly engaged social media followings, usually surrounding a niche topic or interest. They are seen as more authentic and therefore more influential when it comes to swaying their audience towards certain products or services.
Youth catalysing a more ethical business approach
It's no surprise that the majority of our favourite marketing moments from last year involved a strong purpose-driven approach and handled social issues with the boldness Gen Z have come to expect from businesses; youth are actually more likely to invest their time and money into brands they believe act ethically or agree with on a moral level. However, last year their opinions of business' motivations and ethics reduced dramatically, despite having trended upwards in the previous few years. Expect businesses to drum on this angle in the next year to account for the gap.
Stories over feed content
Stories are now a feature on Facebook, Instagram, WhatsApp and Snapchat. They are growing 15 times faster than feed-based sharing, and Facebook's chief product officer Chris Cox predicts that they are set to overtake feeds sometime this year as the primary way people share things with their friends.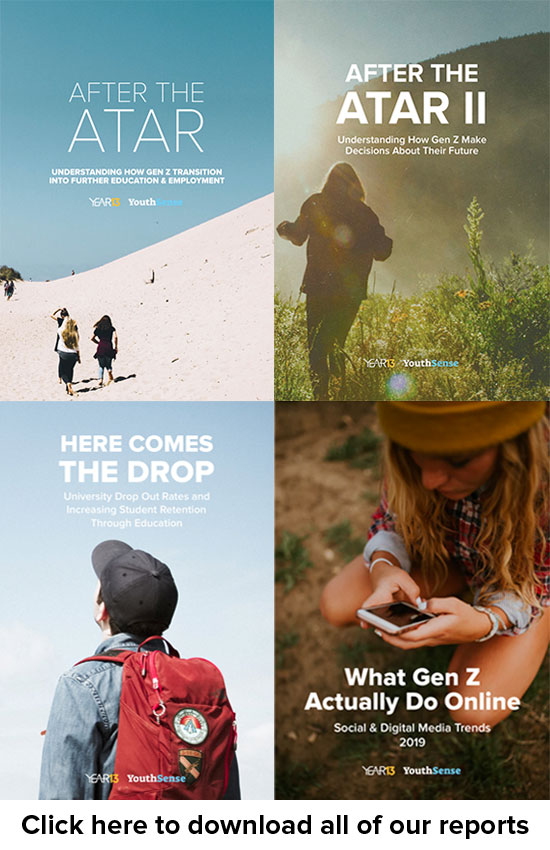 It's a natural progression of our fixation with video, however with Stories we are given a more intimate, in-the-moment way of sharing content with our audience. It's native to our increasingly mobile behaviour and much more resource-efficient than filming and editing video content. Businesses should experiment more with Story-specific content in 2019 and engage with Stories Highlight features to take full advantage of this growing medium.
Messaging apps taking off
Messaging is becoming a crucial way for young people to communicate with businesses as consumers demand convenience and speed in their social interactions. Enabling Messenger for your Facebook Business Page is now seen as a basic prerequisite, not only for fielding customer service questions but also to help drive leads and sales. As these expectations continue to grow in the upcoming year, businesses should consider setting up chat bots to streamline frequent user journeys.
Download a free copy of our report on Gen Z's attitudes towards media and advertising and click here for more of our research.