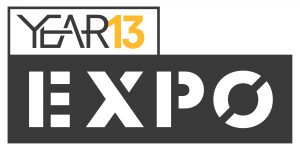 Students who are interested in attending Year13 Expo 2021, please click here. Teachers, principals and careers  advisors, please click here to join the Year13 Journey for schools.
Year13 and YouthSense are back for another world-class digital careers expo in May 2021! Organisations looking to connect with Australia's future workforce are invited to join us for Year13 Expo 2021.
In 2020 we hosted three career events with over one hundred exhibitors and webinars. We saw tens of thousands of students and recent graduates who explored our full range of post-school options and engaged with numerous organisations featured on our platform. Our events are Australia's biggest digital careers expos for Gen Z and we offer a fully immersive experience with every edition.
As an exhibitor, you will have access to young people not only from the city you're based in, but from across all of Australia. Attendees can connect with your organisation through contact forms or our live chat feature. You will then be able to follow up with them directly.
Year13 Expo 2021 will also host live webinars with industry experts, innovative thought leaders and game-changing businesses. Get your message heard alongside brands such as Westpac, Microsoft, Facebook, GoPro, The Inspired Unemployed, and many more.
Simply fill out your details on this page if you'd like more information or would like to register your interest.