Millennials have already made their mark on the workplace and forced the hand of employers everywhere to change the nature of jobs and employment in general; much has been said about these newfangled open-plan offices and collaborative teams made up of flexible employees who have grown up alongside the gig economy and would sooner jump ship to a new company than commit full-time to their current job. However, it's a new generation that makes up the majority entering the workforce now, and they have a unique set of needs and expectations that should be accounted for.
It's easy to predict the current trends of Millennial job expectations to continue with Gen Z, and in some cases, you'd be right in doing so. However, there are unique factors to their environment and upbringing that contribute to vastly different values – ones that may even be more closely aligned with older generations. Here's what they expect from the workforce.
1. Financial security
In contrast to the Millennial attitude that seems to prioritise friendships and social justice in the workplace, Gen Z are more concerned with becoming financially secure through their work. In fact, research by the Levo Institute and the Adecco Millennial Economy Report shows that 69% of Gen Z prefer a stable job lacking passion over a passionate job lacking stability, and 62% say financial stability is one of their top three priorities. We've found this in our own research as well, with the vast majority (89%) of youth saying making money is 'somewhat' or 'very' important to them. This younger generation has seen Millennials struggle to find full-time work, even with degrees and qualifications, and are therefore more pragmatic in their approach to work.
2. Mentorship
Mentors aren't a totally new concept in the workplace, though Millennials have been a strong advocate for them in the recent past. This seems to be the case for Gen Z as well, with one survey reporting that 33% believe a mentorship program would be the most important job benefit, second only to health care benefits. This professional relationship is an effective way to introduce young workers to a new environment and to ensure they pick up the necessary skills to succeed in the particular industry.
3. Constant career growth
Millennials have fostered a reputation for being job-hoppers, willing to change careers at the slightest whiff of better pay or benefits, and while this may be true, it's easily justified as a response to the changing nature of work. Gen Z have also adopted these habits, with one report revealing that 83% believe three years or less is the appropriate time to spend at their first job.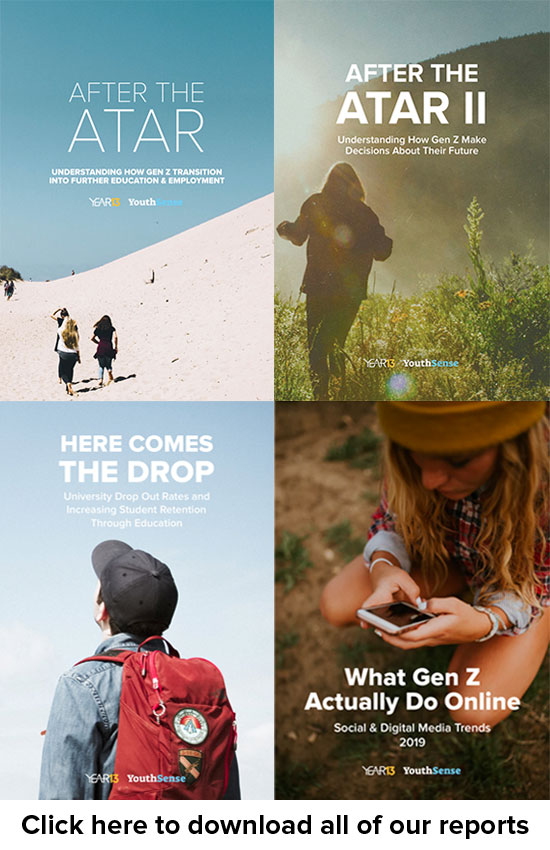 The most effective way to retain young workers is to affirm their value and communicate opportunities for career growth; in fact, an empowering work culture and growth potential/promotions are the top two factors that would make Gen Z stay at a job for more than three years.
4. A tricky relationship with technology
Gen Z are the first true digital natives, having no memories of a time before smartphones. They expect to carry this experience with them gracefully into the workplace, clued into the latest digital trends and able to lead the way in applying these new approaches immediately.
However, it's also projected that our workforce will become increasingly reliant on emerging technologies, whether it's automation through machines, artificial intelligence, or big data analytics. This is something that Gen Z feels underprepared for and they fear that it may affect their future job security. These young people are interested in building skills that make them valuable even in this new landscape, such as interpersonal, communication, and managerial skills.
5. An ethical workplace
There are some demands that Millennials have initiated regarding the modern workplace, and by the time Gen Z are fully integrated, these will be expected to be the norm. Diversity and commitment to social causes are examples of these, with one report showing that 66% believe that providing equal opportunity for pay and promotion for all people regardless of differences is a very important factor in trusting an employer.
6. Flexibility
While Gen Z do value financial security more highly than Millennials, that's not to say they'll put in 60-hour weeks to achieve it. Half say that flexibility is a key priority when looking for an employer, and 73% cite having good work-life balance as the biggest measure of success. They recognise that new technology makes things like working from home a feasible option and in many cases a more productive one.
With another cohort set to graduate and enter the workforce soon, it's important for businesses to acknowledge these expectations in order to harness their potential. Of course, as with all groups of people, Gen Z are made up of individuals that will have their own unique fears and ambitions, but understanding their general mindset will be key in making them feel like they belong in the workplace.
Grab your free copy of our After The ATAR III report for more data and unique insights about Gen Z.