In this 13 Reasons Why series we explore the different problems Gen Z are dealing with as told to us by them. Through their own words we'll see what leads to young people's mental health problems.
Believing any one screwup can ruin your whole future.
These sorts of thoughts stalk teenagers every move. It's one of the biggest traps they fall into. It's also one of the biggest cons sold to them. Fail now and you might as well kiss your future goodbye is the message in big bold font.
The reality however is a little different. Your future might get more difficult, plans might be delayed, another pathway might have to be found entirely. A life, however, is never ruined. There's always a way to find success, even if you fail at school, dropout or go away and live in Brazil for a while before you find whatever it is you're good at.
Uncertainty around the future is both its greatest threat and its greatest opportunity. It's what drives us, or holds us back. And a lot of it can simply come down to the way we look at it.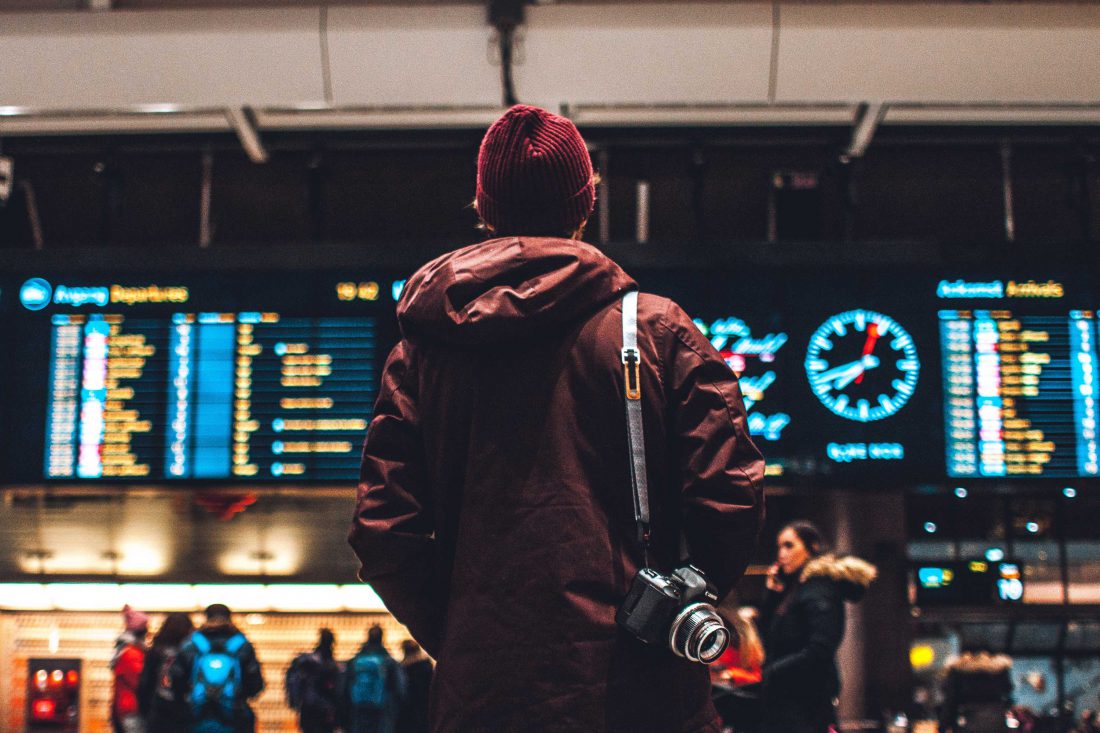 To not know what you're doing with your future though is socially unacceptable. To not have a plan when you leave school is the equivalent of being a failure. But to not know what you're doing, to accept that and admit that, and to not rush into something until you're sure about it, that's brave. It's smart.
The future also just brings with it straight up mystery. Those things parents always do, suddenly young people having to start do them too. Taxes, cooking, bills, money, marriage – add them to the unknown pile labelled 'future'.
If all this wasn't enough, over these last few years uncertainty around the future seems to be intensifying. The world has gone and gotten itself in a big damn hurry. The media is flooded with talk of automation, computerisation, robots and AI. Add in climate change and overpopulation and there's definite weight behind young people's concerns for the future.
But while we can't control the inevitable marching of time, what we can control is our reaction to it. So should we be concerned by the future, or challenged and excited by it?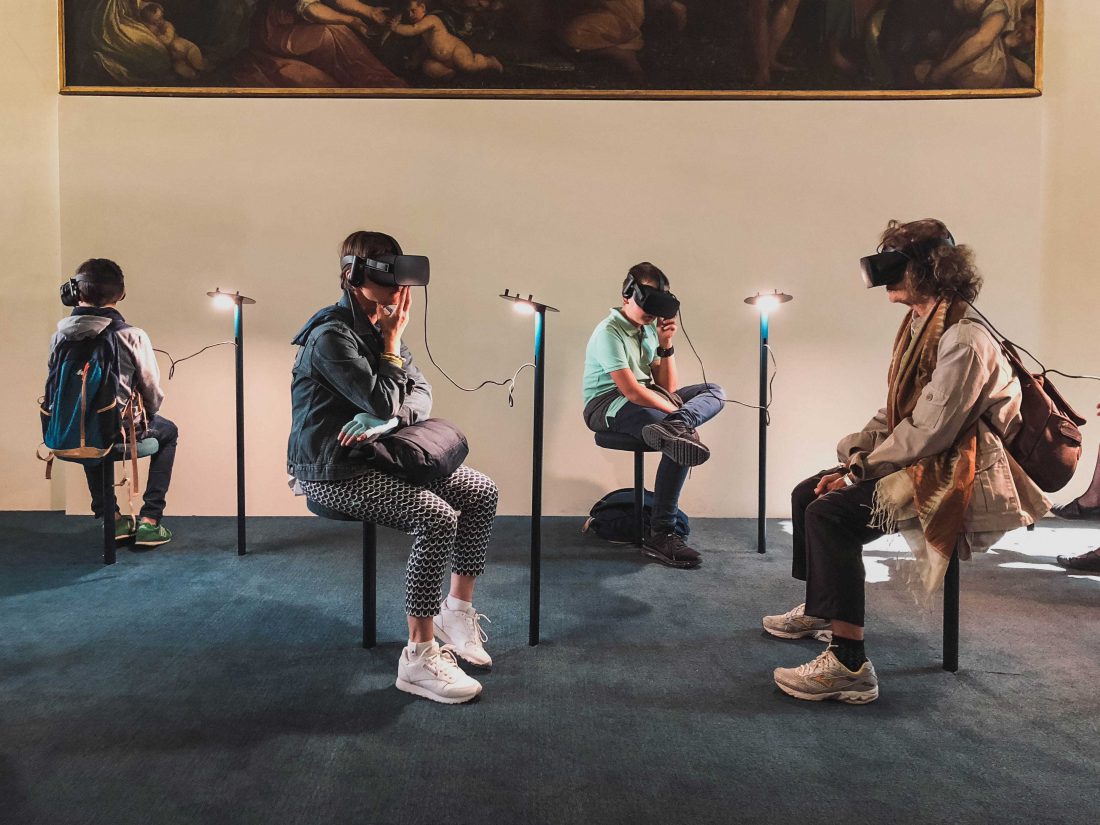 The latter is a far healthier way to attack it. But modern wisdom is still steeped in instilling a sense of fear into young people as a way to light a fire under their ass. Like a red rag to a bull it gets them hunkering down to study. Some thrive under this pressure, but is it worth the toll it takes on other young people's mental health?
Stress. Anxiety. Depression. For some young people it all becomes too much. And it's more widespread than many people realise.
Through our research surveying over 2000 young Australians aged 15 to 19 we've found 68% have experienced struggles with their mental health. When we asked them what they see as their biggest struggle, 23% said their future, 22% their studies and 13% their mental health. These however rarely live in isolation.
At YouthSense with the trust of our Year13 audience we're in a privileged position where young people tell us things they often don't even reveal to their friends and family. From the issues affecting them today to their concerns for the future, we dive into what's on their mind so our readers can better respond to their needs.
Here we'll take a look at why young people stress about the future. And what they do to deal with it.
1. Take your time
"I think what caused the most stress for me at this time, is really understanding what I want to do, and having had so much pressure from school to have it all sorted. When in reality for many people that isn't the case, which is perfectly fine! No one should be expected to know what the future holds for them at the ripe age of 17-18."
18/F/NSW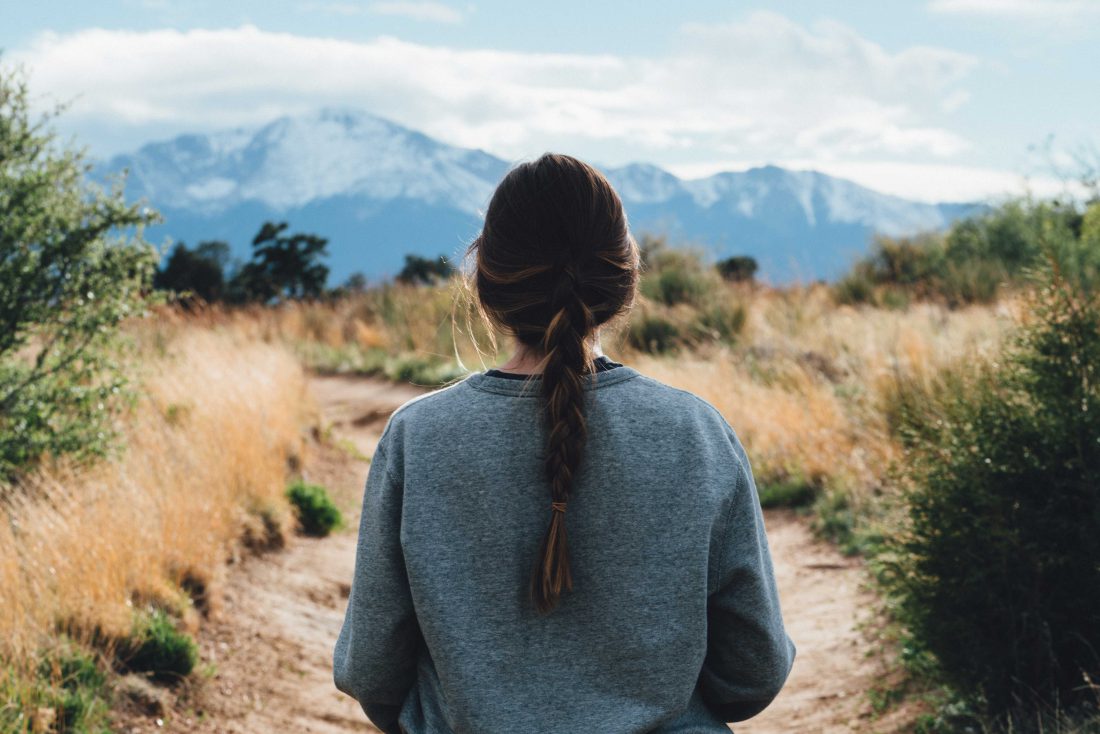 2. Hurry up
"Right now I'm constantly feeling stressed about my future because I'm scared of wasting my younger years, but I always need to remind myself that I'm allowed to do things for me without having to worry about other people's judgements and that the pathway I choose now isn't set in stone. It's hard leaving school and for the first time ever feeling like I have full control over my own life and I really can do anything. Scary but exciting."
18/F/SA
3. The choice is yours
"Exams/Assignments are constantly causing stress and anxiety in my life. I feel as if I don't get the results I hope for that my future is ruined. After learning that this is indeed not the case, my stress levels have gone down recently. By still studying, and managing my time I have learned to cope with the stress of school."
17/M/QLD
4. Don't be late
"What causes the most stress in my life is time restrictions. Not only does this just include test or assignments but it includes being on time for things (school, dates, movies). It also includes utilising my life because my time will be up one day. This is for things like doing all the teenagerie things a teenager can do before I am an adult and can't get away with them anymore, for it stresses me out that I will not have any cool, rebel but amazing stories to tell my children or even grandkids one day so I know and they know that I used my time right. Enjoying my high school life to the fullest (studying, having fun, going to parties) stresses me out because we will never go back there. We don't have any second chances with high school. Even thinking about my future and what I want to do with my life before life has already started and still stuck but knowing where to go or what to do stresses me out. So all up time is the one thing that stresses me out the most in life."
16/F/WA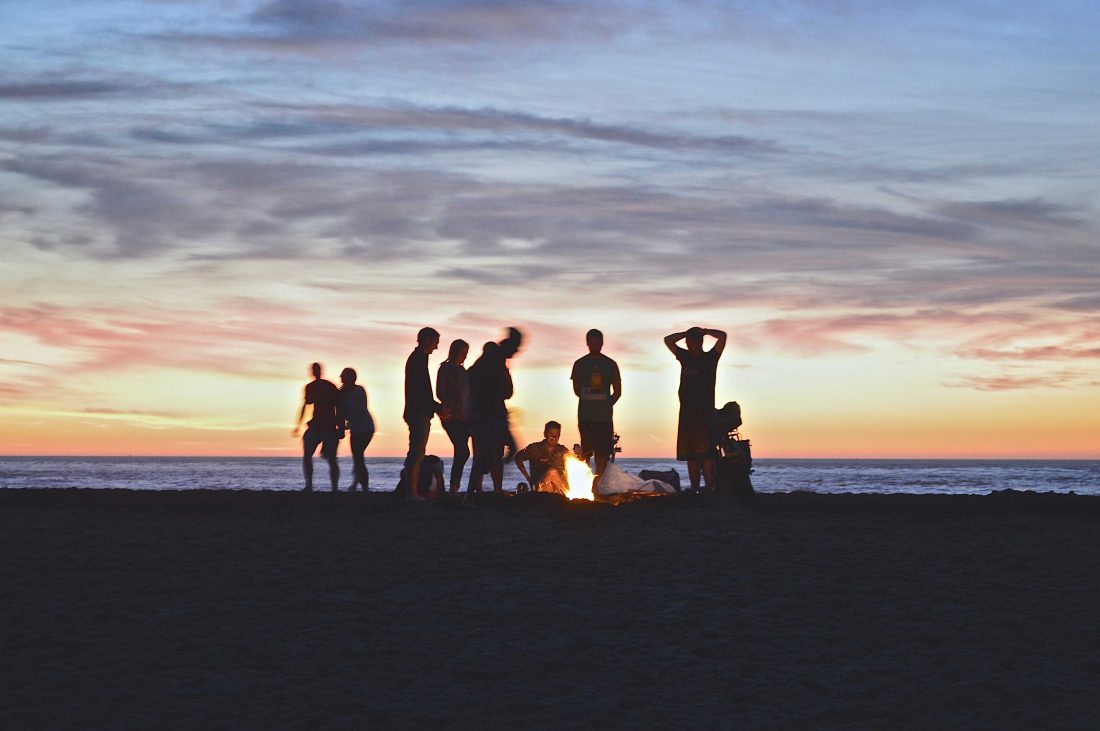 5. Take a rest
"The thing that causes me the most stress in my life is the future. I'm constantly worrying about the future and am never living in the now until I break away from routine. When I think about what I want to do after school, what I want to be, I immediately am faced with feelings of anxiousness and fear. But pushing away from thinking about the future, letting myself wander about and taking a break from homework and studying for SACs and exams, I find peace and thrive in it. I've found that to relieve my stress, listening to foreign music, watching foreign movies and so on are all reliefs and a form of escapism. Sure, seeing a therapist kind of helps but it never solves the problems fully. I believe you just have to find what works for you."
16/F/VIC
6. Sad state of affairs
Everything regarding the future – not just personal, but more on a global scale. Problems with religion, society etc. In terms of personal stress, future jobs, the housing market, competition, all the general fears. I deal with it by preparing as best as I can, taking a more relaxed outlook on the world and life itself.
18/M/NSW
---
Checkout more stories in this series:
Grab a free copy of our Gen Z reports for marketers and universities.
---
7. Cherish every moment
"What causes the most stress in my life is the future. In school they held your hand and talked you through everything, and coming out into the big world is a scary thing. I see so much more hurt in older people because I'm more aware of the burdens they carry each day. At school you didn't think about the responsibilities because there were no bills for you to pay or anything like that. But I moved 14 hours away from my parents without a job prepared, without savings because we never had much money to save and it's a massive struggle. I worry about my parents, and how they are going to cope without me to help around the workshop, and I worry about how I'm going to handle the stress and burdens that older people have to carry around. The only way I can think to deal with this is to look at how my parents did it. To act like there isn't a worry in the world, because nothing matters more than the love a family can give you. I get through by thinking that I am going to love someone like my parents love each other, and to grow together with a family and make every day count. Time is precious, and we can't waste it on worrying about tomorrow… We just have to live day by day, and cherish every moment."
17/F/QLD
8. Need to escape
"I'm constantly stressing that I'm not going to make anything of my life. I don't want to be stuck in my tiny hometown forever, I don't want to be stuck in a job that I hate or a relationship that drains me. I don't want my life to be the same boring cycle. I want to find something to do with my life that I love, and at the moment I constantly stress that I'll never be able to find that passion and fulfilment. I'm anxious for the future."
16/F/NSW
9. Feeling unprepared
"A fear of the unknown in terms of my future definitely causes me a lot of stress. I have been accepted into a course and my university/accomodation is sorted however I remain terrified at the prospects of transitioning completely into adult life. I feel that despite everything I research into things like taxes, bills, renting and generally supporting myself I still know nothing. I feel my main stresses sprout from a lack of knowledge regarding how to get where you want to be and maintain stability. Nobody is able to spoon feed you a future, you have to work for it, however a little more discussion in schools regarding how taxes work, how to access government medical schemes, programs for young people and even some basic nutritional advice would be of help. I've personally dealt with my worries by researching the things I am anxious about, asking people older than me as well as implementing strategies including meal prepping, attempting to regularly exercise and utilising a diary to maintain my work/study/social life."
18/F/NSW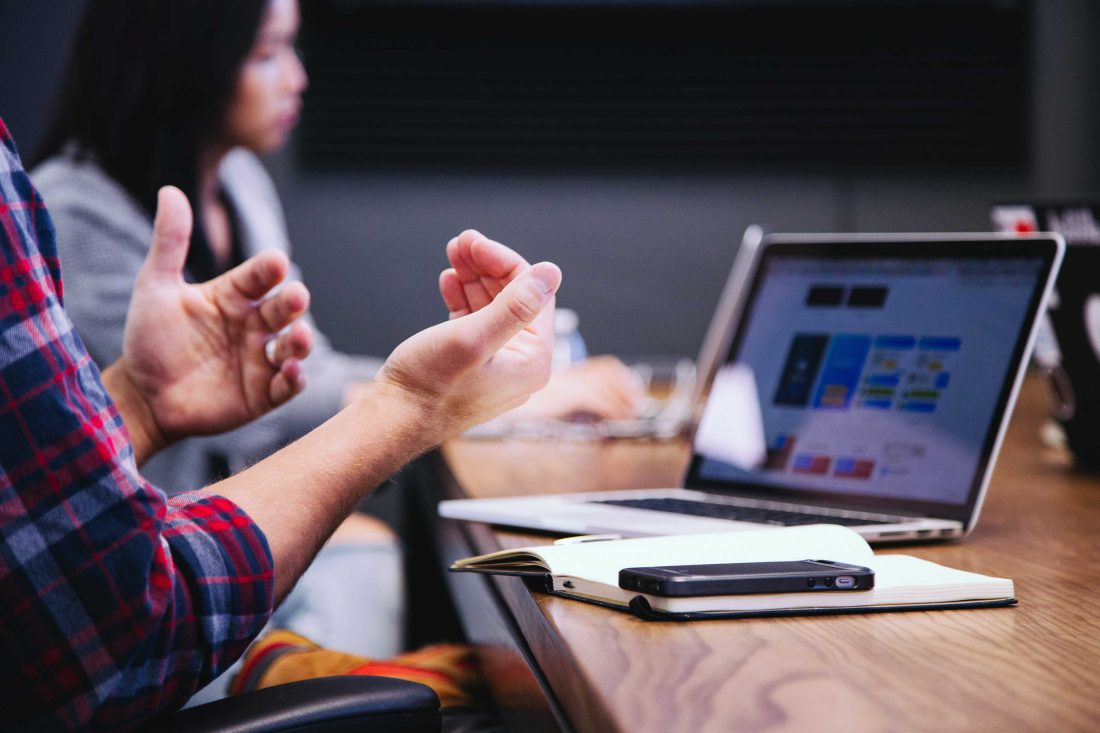 10. No idea
"What causes the most amount of stress for me is the struggle to have any future outlook of who I am and who I want to be in a certain number of years. I want to follow my passions but the thing that's stresses me most is that I haven't found that yet, I want to, and I know I will soon but it is hard to get there."
19/M/NSW
11. Change everywhere
"Thinking about my future causes the most stress in my life – the changing careers/jobs/pathways due to technology, the uncertainty of getting a well paid job after university, the high cost of university and the financial pressure of studying in the city/paying rent/working. I feel stressed about the level of competition for entry level jobs and the fact that my career interests (humanities, english, creative industries) are not valued as highly as science/medicine/law/tech in society and jobs are more uncertain. I deal with my stress by trying not to overthink, by thinking positively, trusting in myself, my abilities and skills, talking to my parents, my friends and teachers. I get outside, run, swim, surf to manage stress, spend time with friends and just try to enjoy being a 19 year taking a gap year and trust that things will work themselves out. I take everything one step at a time."
19/F/TAS
12. No idea
"The thing that causes me the most stress in my life is finding where I want to go in life. As I am in my senior year of high school there is a very heavy amount of pressure placed onto me regarding where I want to head in the future. My mother is strongly for me going to university as I have the grades to get in, however, do not know what I would want to study. Which is why, on the other hand, my stepmother is very much against me choosing to go to university. I struggle to deal with this stress and break down a lot. To be honest, I deal with my stress by ignoring my problems which is a very unhealthy habit."
17/F/QLD
13. Everything counts
"School studies and the fear of the unknown in my future is what I worry about the most. Knowing that every small decision I make this year; every party I attend, every study session, every 'wasted' hour on social media is technically contributing to my OP. I feel guilty when I'm not studying because I know this is the year that it counts. Then comes the dreaded question I hear almost every day of the week, "What do you want to do after school?". I'm riddled with stress and anxiety behind this answer – will I follow through with this? Is this considered an equitable career path in their eyes? Dealing with both these problems comes down to finding the balance between work and play. Knowing reasonable social sacrifice needs to be made in order for me to succeed, but not giving up ALL all the time I treasure with my family and friends. Do what makes YOU happy and never let that go, even in the busiest of times."
17/F/QLD
Grab a free copy of our After The ATAR reports for more unique data and insights about Gen Z.