A male nurse is a lazy Hollywood gag that gets a shamefully cheap laugh out of all of us.
Meet the Parents used it to devastating effect when Ben Stiller's character's former CIA agent father-in-law played by Robert de Niro questions his choice of profession. This awkward exchange at the breakfast table in the clip below just one of the many condescending digs he faces.
All along though Greg Focker,  played by Stiller, is unapologetic for not becoming a doctor and going with nursing. Despite running the risk of looking like he wasn't smart enough to make it in a white coat or just the regular old-fashioned sexism of being a man working in a female-dominated field, he couldn't care less and does what he wants. He's passionate about what he does first and foremost.
But Focker is older and wiser and no doubt overcame any embarrassments he might have had about being a male and a nurse long ago. So how does a young guy in a sweaty, testosterone filled locker room at the height of insecurity around what it means to be masculine do just that? How does he say he wants to become a nurse without his high school mates laughing in his face?
This question came up at one of our Year13 Truth Project sessions visiting an all-boys high school. After our speakers had finished up giving some life-after-school advice to a group of year 11s one of the students came up to chat with them off the record.
Making sure he was out of earshot of his friends he told them how much he wanted to become a nurse. "But what do I have to do to become one?" He asked away from prying eyes because there was no way he was going to announce it in front of his entire year group especially, as he said, at an all-boys school. He feared he'd be laughed out of the building.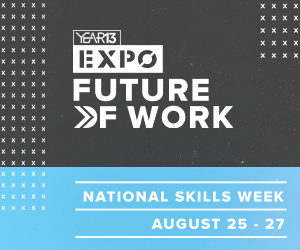 He should know though that our research has found healthcare and social assistance is the number one industry Gen Zs want to work in. Over one in three are interested in working in the field. This means there's going to be many more male nurses entering hospitals in the coming years just like him.
Unfortunately though there can be a fair bit of stigma when someone wants to pursue something that's different. Something that society, their parents, their teachers or their friends don't agree with or might just laugh at. Stereotypes shouldn't discourage anyone from pursuing what they want in life but the truth is they're a huge driving factor in the real world.
Now imagine that same student with his friends walking around the hall of a careers expo. As they checkout law, finance, engineering, sport, the army and other jobs men are "supposed" to do, he's not even going to pretend to glance at the nursing section. He knows if he gets his hands on a brochure screaming "Nursing" in big bold letters that it will be on an Instagram story with a laugh cry emoji before he's even had a chance to make up a lie that it's for his sister.
It's straight up embarrassment 2020 style.
Thankfully we have a 2020 solution.
This is where Year13's online Future of Work Expo steps in. At our digital career expos young people can look at any jobs and industries they like from the privacy of their phone or computer. There's nobody else's expectations on their shoulders. There's nobody else looking over their shoulders.
A guy checking out nursing ✅
A girl checking out construction ✅
Best of all is that we connect Year13 Expo attendees for free with the educators and businesses which match their innate skills and passions making the relationship between industries and the future workforce as seamless and data-driven as possible.
Businesses and educators who would like to take part in the Year13 Future of Work Expo can click here to register their interest.
Grab your free copy of our After The ATAR III report for more data and unique insights about Gen Z.