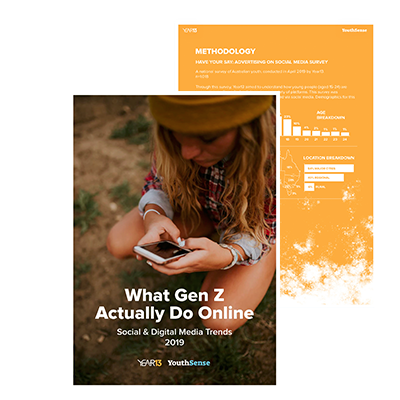 Gen Z's media consumption habits have had a drastic shift away from traditional media to online. Are you keeping up?
Guide your digital marketing strategy with essential insights and data from our report What Gen Z Actually Do Online – Social & Digital Media Trends 2019. Our industry-leading data will ensure your organisation successfully communicates its message with the youth market.
We surveyed over 1,000 Gen Zs aged 15-24 across Australia to uncover this information, with the bulk of respondents between 16 and 18-years-old.
What you'll learn
Gen Zs online and offline media consumption habits
How young people are spending their time online
Favourite place to receive advertising online
Best online marketing techniques to engage youth