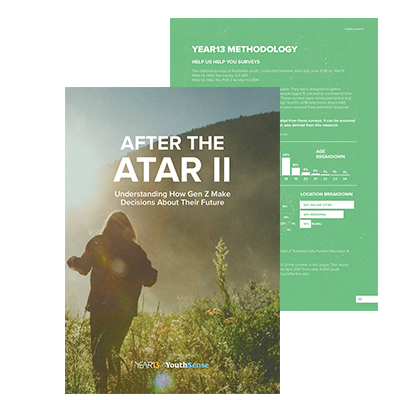 Our After The ATAR reports reveal the state of the world for Gen Z today.
This is our second annual report based on two national surveys conducted between April and June 2018. We received over 4,000 responses from young people all over Australia.
This data focuses on creating a picture of youth today in regards to their place in the world, health, money, and relationship with social media and technology. We give insight into the final years of high school, as well as the various influences on youth when making post-school decisions.
What you'll learn
A snapshot of Gen Z's wellbeing and mental health
Their school experience and what more they want from educators
Which education pathways they understand the most
What factors drive better consideration for apprenticeships and traineeships