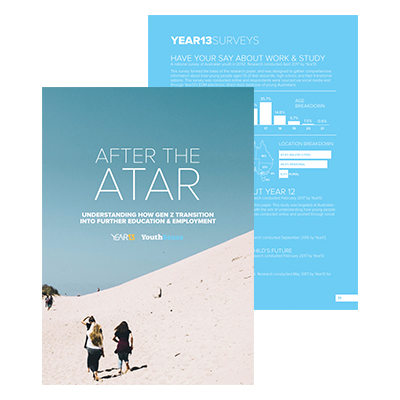 Our After The ATAR reports reveal the state of the world for Gen Z.
Our first report was based on several national surveys conducted by Year13 in April 2017. We received thousands of responses, the majority from students currently in high school but also including other youth, parents and VET (vocational education and training) students.
Our data gives insight into young people's life during high school and their transition from school into employment, VET and higher education.
What you'll learn:
How young people feel about life during high school and why they're disengaging
The role of parents and careers advisors in their decision making
Their perceptions of and experiences transitioning into different post-school pathways i.e. employment, vocational education and higher education