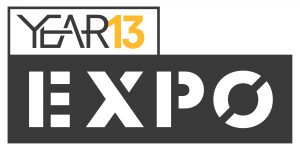 **If you're a student and wish to attend the Future of Work Expo, please click here!**
Businesses looking to recruit young talent and education providers seeking to attract new students are invited to join the Year13 Future of Work Expo next month. Taking place between August 25 – 27 during National Skills Week, school students and recent graduates from around Australia will be taking part in our online event to explore their post-school education, employment and travel options.
It builds off the success of Year13's Digital Careers Expo in May which saw over 93,000 attendees explore their post-school options. Taking part in our upcoming Expo will elevate your brand in front of even more students as we aim to be bigger and better than the last event.
As an exhibitor, you will have access to young people not only from the city you're based in, but from across all of Australia. All attendees log in to the Expo through their MyYear13 account, which means when they connect with your organisation either through live chat or a contact form, you will have access to their details to reach out to them directly and follow up on their enquiry.
The Year13 Future of Work Expo will also host live webinars with industry experts, innovative thought leaders and companies leading the charge into the new world of work.
We're looking to partner with more organisations who have valuable offerings for young people as they embark on their post-school journey. If you're interested in being involved then please fill out your details on this page and we'll be in contact with you shortly.